Human rights organisations call on everyone to act for Güven
Human rights organisations met in Amed and called on everyone to act before irreversible consequences are reached.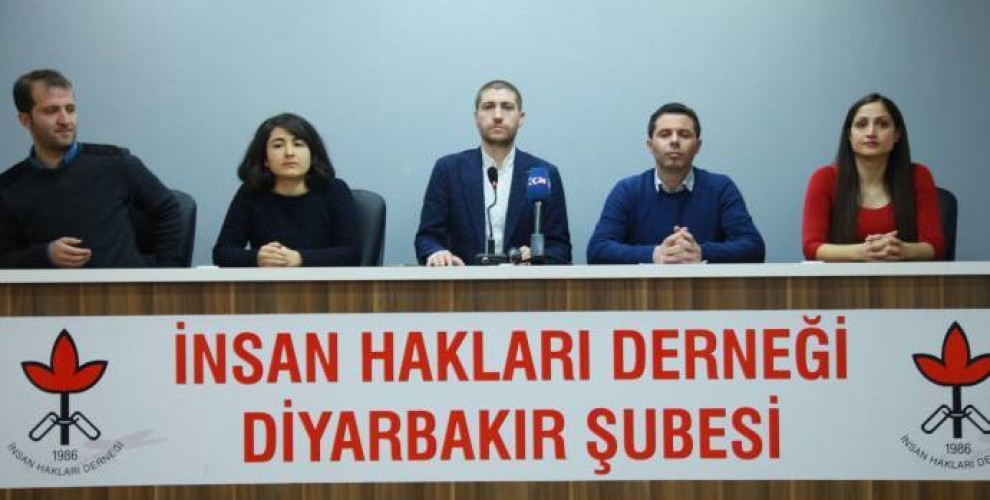 Amed Bar Association, Human Rights Association (IHD) Amed branch, Human Rights Foundation of Turkey (TIHV) Representation, Rights Initiative Association, and the Medical Chamber representatives, held a joint press conference.
The press conference at the IHD building highlighted the situation of Leyla Güven, who has been on hunger strike for 78 days.
IHD branch president Abdullah Zeytun read the joint statement. After Leyla Güven went on hunger strike [on 8 november], 250 political prisoners joined her action and went on an indefinite hunger strike in various prisons, making Leyla Güven's demands theirs.
Zeytun said: "Some prisoners are suffering from serious health problems. In addition to this, violations are being reported as prison authorities are punishing prisoners on hunger strike by isolation, disciplinary investigation, denial of medical check."
Zeytun emphasized that Güven has been on hunger strike for 78 days. "Leyla Güven's health is quickly worsening each passing day - he said - she is exhausted, suffered a severe weight loss (close to 10 kilos), suffers from visual impairment, low blood pressure, muscle and joint pain. She has to be forcibly given liquids due to nausea, she experiences sensitivity to noise. All these problems have increased in the last 10 days. It has been learned that there are news of high fever, which may be a sign of infection."
Zeytun, who noted that they could not meet with Güven for 15 days because of her health problems, added: "Should the hunger strike action continues in this way, we have to expect irreversible consequences for the hunger strikers very soon as the probability of infection is much higher due to the weakness of the immune system."
'We support hunger strikers' demands'
Referring to the demands that led to the hunger strike, Zeytun continued: "Leyla Güven's demands are justified demands according to universal law criteria. As human rights defenders we would like to point out that the aggravated isolation against Abdullah Öcalan, who is held in Imralı prison along with three other political prisoners, is a violation of human rights according to both national and international humanitarian conventions and law."
The Ministry of Justice, as well as government officials and national and international community should act quickly, said Zeytun.