Human rights defenders detained in Istanbul referred to court
8 human rights defenders and two trainers who were taken into custody in Büyükada, Istanbul on 5 July have been referred to Çağlayan Courthouse.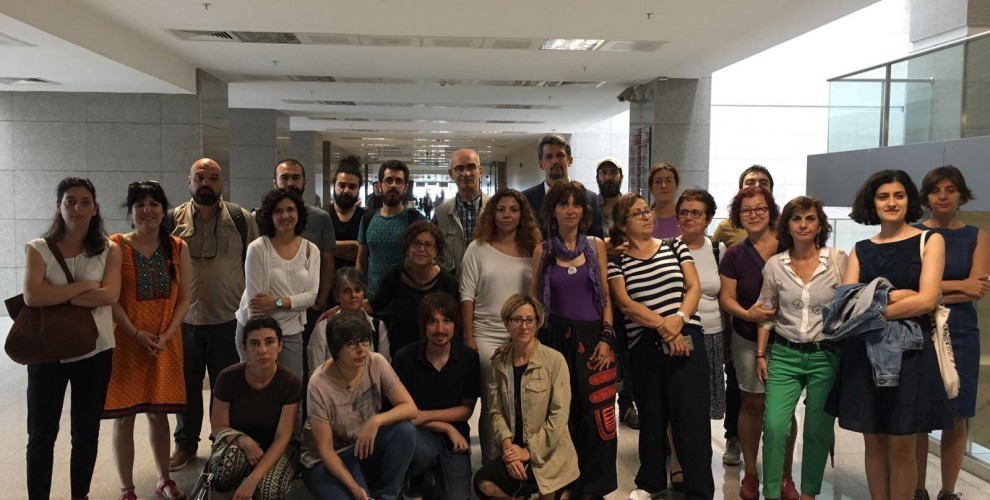 Amnesty International Turkey Director İdil Eser was taken into custody on 5 July together with seven other human rights advocates and two foreign trainers during a workshop on digital security and information management in Büyükada, Istanbul.
Procedures have been completed for 10 detainees at the security directorate and they have been referred to the Istanbul Courthouse in Çağlayan and their testimony is being taken in the presence of 5 prosecutors.
In the meantime, Peoples' Democratic Party (HDP) Istanbul MP Garo Paylan, Republican Peoples' Party (CHP) Istanbul MP Sezgin Tanrıkulu, Diyarbakır Bar Head Ahmet Özmen, murdered Armenian journalist's wife Rakel Dink, Human Rights Association (IHD) Co-chairs Eren Keskin and Öztürk Türkdoğan and many other human rights advocates have also come to the court for solidarity with the detainees.
The human rights defenders in custody are:
İdil Eser, Director of Amnesty International Turkey Branch,
Günal Kurşun of the Human Rights Agenda Association,
İlknur Üstün of the Women's Coalition,
Nalan Erkem of the Citizen's Assembly
Nejat Taştan of the Equal Rights Watch Association,
Özlem Dalkıran of the Citizen's Assembly,
Şeyhmus Özbekli of the Rights Initiative,
Veli Acu of the Human Rights Agenda Association,
Trainer Ali Gharawi of Sweden,
Trainer Peter Steudtner of Germany.