Huge march for the Gay Pride in Sao Paulo
Attendance at the already traditional Gay Pride march held this Sunday in Sao Paulo has overcome any forecast.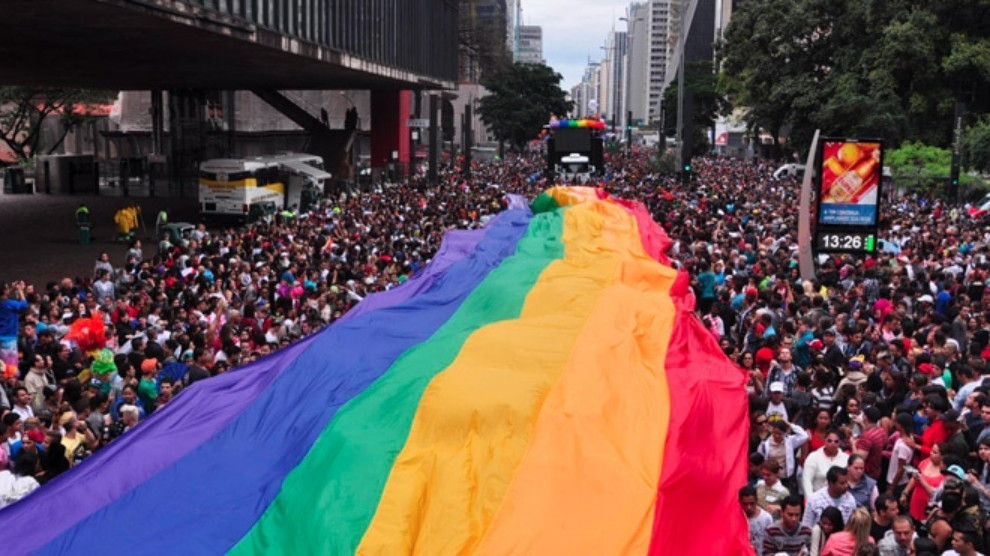 Agencies and media spoke of hundreds of thousands of participants, without dare to put figures, to what is usually the largest demonstration of this kind of the world.
The threats to the conquests by the LGBTI movement posed by current president Jair Bolsonaro have made the demonstration the biggest of the 22 previously held editions.
The openly macho attitude of the President, who prides himself on this and publicly insults, who practices a diverse sexuality, has encouraged the increase of social pressure by religious and reactionary sectors, the growth of intolerant and violent attitudes against these communities by a part of the society that feels legitimized and supported by the constant homophobic statements of the current president.
The march maintained its festive tone including in this occasion with numerous references to the defense of the LGBTI acquired rights, because sexual diversity ceased to be considered a "disease" in the South American country only in 2002, while in 2013 the Supreme Court legalized equal marriage.
However, Brazil holds the world worst record when it comes to violent death of LGBT people.
In 2019 there have been already 126 deaths reported.