HPG: 9 soldiers killed in Hakkari and Şırnak
Nine soldiers of the Turkish army were killed during guerrilla actions in Hakkari and Şırnak.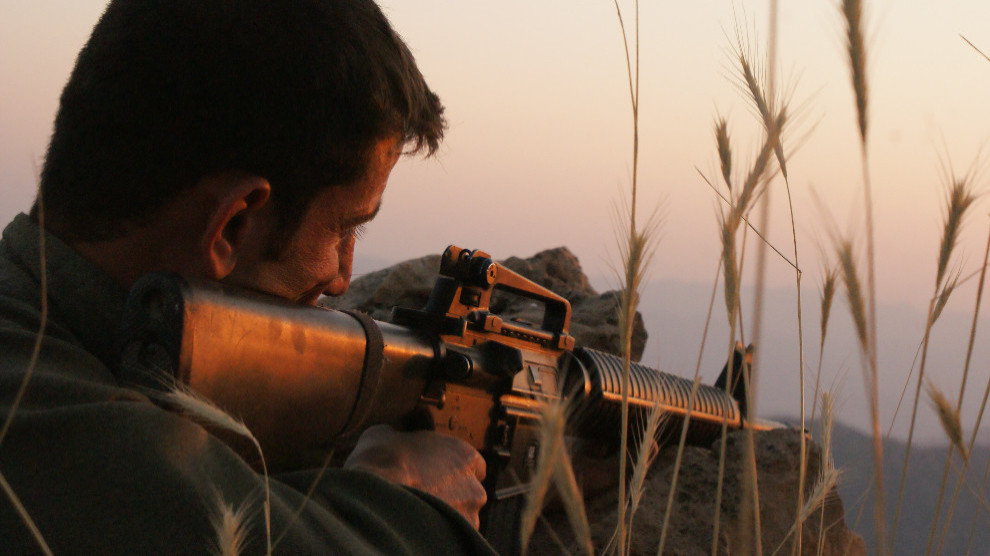 The Press Office of the People's Defense Forces (HPG) released a statement informing about the latest guerrilla actions in which nine soldiers of the Turkish army were killed Hakkari and Şırnak. The statement also announced the martyrdom of four guerrillas in Van and Hakkari.
Çukurca
HPG provided information on three separate actions carried out by guerrillas against the Turkish army in Çukurca district of Hakkari. Accordingly, the Turkish army, supported by counter-guerrillas, started an occupation operation in the Stuna area on 26 July. There erupted clashes in which two soldiers were killed and four others injured. Guerrilla fighters Delil and Şervan fell as martyrs during the fighting here.
On August 11, guerrillas struck the Turkish forces' positions on the Koordine Hill. According to the HPG, the Turkish army's positions and shelters were "effectively hit", while no information is available on the number of dead or injured soldiers.
The KBDH (Women's United Revolutionary Movement) units targeted a Turkish military unit on Hill Xeregol on August 12. One position was destroyed, and one soldier was killed here.
Cudi
In the region of Mount Cudi in Şırnak countryside, guerrillas carried out a close-range assault on a Turkish army unit in the Kêre Eynika area on August 11. Six soldiers were killed and one was injured during the action, which was dedicated to mark the anniversary of the beginning of the Kurdish armed struggle on August 15, 1984.
Çatak
The Turkish army launched a military operation on August 11 night in the area of Kato Xelila in Çatak district, Van province. Two guerrillas by the names of Destan and Rêber were martyred during the aerial attacks carried out by the Turkish army in the area in the morning hours.