"House arrest is manifestation of Imrali isolation"
Recently, with the political genocide operations, the impositions of "house arrest" are also increasing. At a press conference, political parties and human rights organizations sharply criticized this practice.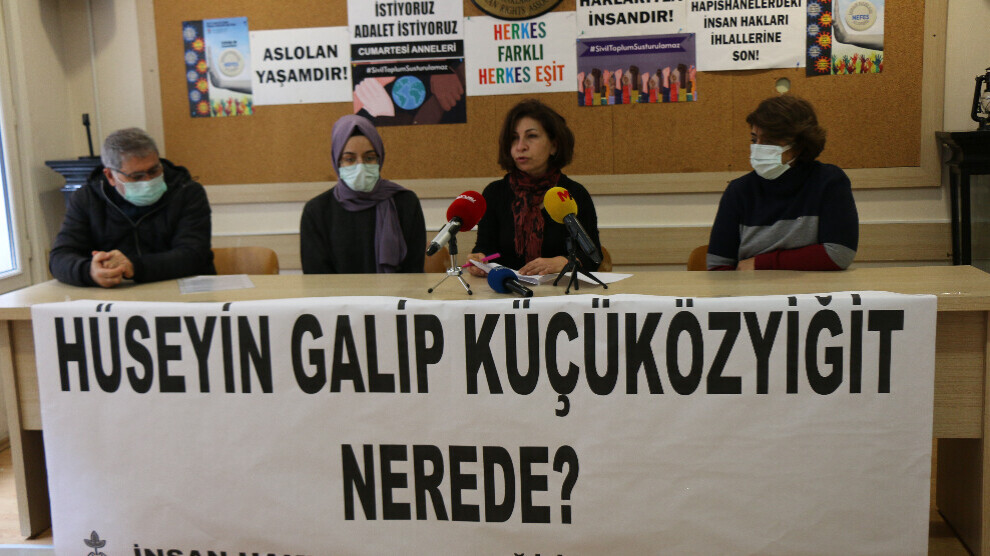 This week alone, well over 700 people associated with the opposition Peoples' Democratic Party (HDP) have been arrested in Northern Kurdistan and Turkey. The prisons are filled to bursting point. In addition, house arrest is increasingly being ordered in ongoing investigations. The provincial association of the HDP in Istanbul organized a press conference on this method of repression together with the leftist party ESP. The press conference took place at the IHD office in Beyoğlu district under the slogan "You cannot turn our homes into prisons."
"House arrest is nothing more than solitary confinement"
Referring to the isolation of prisoners in F-type prisons, Erdal Avcı, co-chair of the Istanbul HDP Provincial Association, compared isolation in the home to detention in special prisons. He said, "A psychological war is being waged against the opposition in order not to allow their demands to be heard. People are isolated from society as if they had done something illegal. We do not accept this practice; it is tantamount to imprisonment. Our homes are thus turned into F-type prisons, devices are attached to our bodies, our homes can be entered at any time. This is an extraordinary violation of human rights."
"The women's struggle continues"
Beser Celik, spokeswoman for the HDP Women's Council in Istanbul, said their struggle during this period is also primarily directed against the restriction of women to domestic spaces. "Especially before March 8, the practice serves to deter and intimidate women from fighting. However, women will continue to fight and continue to be in the streets," she said.
"House arrest is an expression of fascism"
Mustafa Naci Toper from the Socialist Party of the Oppressed (ESP) stated, "We will not surrender to the AKP, we will expand the resistance." Seher Beytal from the Revolutionary Party (Devrimci Partisi) Executive Committee commented on the arrest of Elif Torun Öneren from the party's executive committee, saying, "Öneren is over 65 years old. She has to go to the hospital again and again. The arrest is an expression of fascism."
"House arrest consequence of Imrali isolation"
HDP MP Zeynel Özen said, "If the Kurdish question is not resolved, there will be no peace in this country. The solution lies in lifting the isolation. House arrest is the manifestation of Imrali isolation. This is what our struggle is against. We have no choice but to fight together. Our hope in the face of this power that feeds on violence, blood, persecution is life."