HDP holds government responsible for Çelebi's death
Political prisoner Mehmet Ali Çelebi has been buried in Istanbul. The septuagenarian was in prison for 28 years and was only released in a terminally ill condition. The HDP holds the government responsible for his death.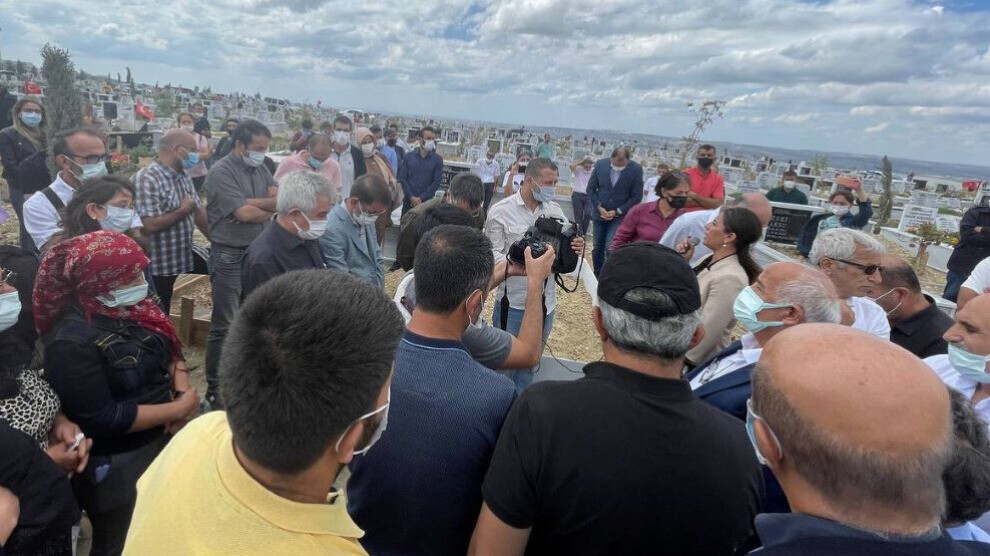 Following the death of Mehmet Ali Çelebi, the HDP's legal policy spokesman Ümit Dede drew attention to the increasing number of deaths of political prisoners in Turkish prisons. The septuagenarian was in prison for 28 years and was released only when he was terminally ill. Ten days after his release, Çelebi died in hospital and was buried today in Istanbul.
In this regard, Dede stated that the conditions of detention have reached an unbearable dimension due to discriminatory changes in the law of execution, and more and more political prisoners are dying. "In recent times, political prisoners are outside the judicial sphere, so to speak, and are left to the arbitrariness of the prison administrations and the judiciary. In the first year of the pandemic, according to available information, about sixty prisoners have died. The last victim of the prison policy of the political rulers was Mehmet Ali Çelebi, who was released after 28 years under state care in prison when he was already terminally ill," said HDP politician Ümit Dede.
The physical and mental integrity of prisoners is protected by international conventions, which Turkey has also ratified. If seriously ill prisoners are denied the right to medical treatment, this is a serious human rights violation, Ümit Dede said and continued:
"As the HDP Justice and Human Rights Committee, together with civil society organizations, we demand the right to medical treatment and to life for sick prisoners." He stressed that the HDP will continue to fight for those responsible for the death of Mehmet Ali Çelebi and all other deceased prisoners to be held accountable.