HDP files criminal complaint against former intelligence official who confessed to torture
HDP filed a criminal complaint against former MIT Counter-Terrorism Department Head Mehmet Eymür and state officials who confessed to torture.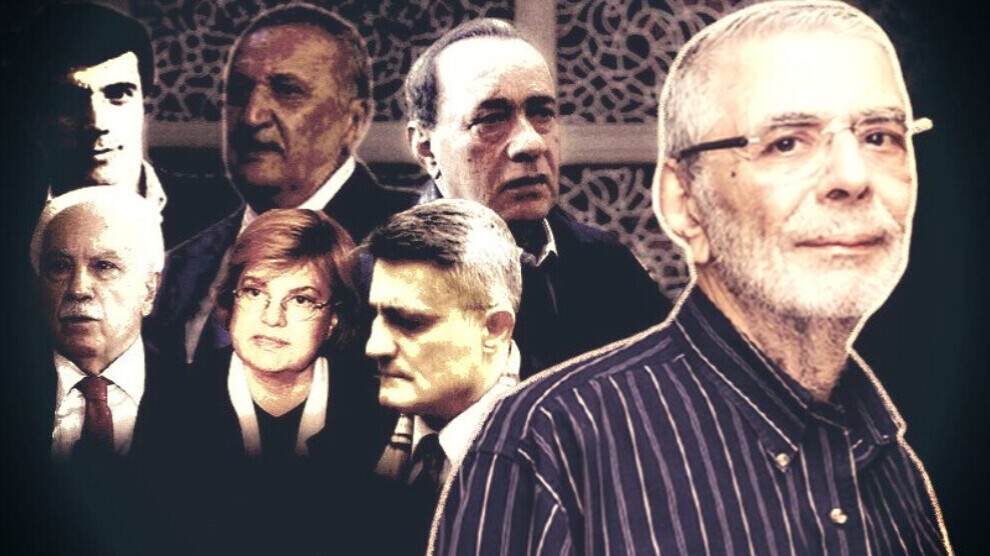 The Peoples' Democratic Party (HDP) filed a criminal complaint against a former top official of Turkey's intelligence service (MIT), Mehmet Eymür, and his colleagues who admitted in an interview with journalist Gökçer Tahincioğlu on November 5 that they had been involved in various crimes including torture which are deemed crimes against humanity.
'ALL THOSE RESPONSIBLE SHOULD BE PROSECUTED'
The following opinions are put forward in the criminal complaint filed by the HDP Law and Human Rights Commission:
"When the content of the interview in question is examined, it can be seen that Mehmet Eymür who made these statements and the persons, institutions-organizations that acted with him confess that they committed the crime of torture, which is one of the crimes against humanity and prohibited by the Turkish constitution and international conventions. Moreover, these remarks, which admit that the crime of torture was committed by the individuals and institutions in question, have led to public indignation.
In the interview, Eymür spoke about the operations he has participated in since the 1970s, his evaluations of the controversial incidents that he took part in, the torture executed by MIT and his personal involvement in torture, the Fathers Operation in the 1980s, and the formation and activities of Gladio in Turkey.
In its entirety, Eymür's accounts consist of a confession or, in other words, a declaration of the known facts about the serious human rights violations/crimes including torture that have been witnessed in Turkey. As can be clearly seen from the interview, Mehmet Eymür and the state network consisting of individuals and institutions which cooperated with him admitted that they had committed the crime of torture mentioned in the paragraphs and clauses in the 94th and 95th articles of Law No. 5237. The United Nations (UN) Convention Against Torture and Other Cruel, Inhuman or Degrading Treatment or Punishment, to which Turkey is a signatory, categorically prohibits torture in order to protect human dignity and value. This prohibition, which is the common achievement of humanity and constitutes one of the most basic rules of modern human rights law, is a paramount right in terms of the hierarchy of norms. In other words, it is jus cogens.
The fact that an investigation has not yet been initiated into Eymür's statements, which can be considered evidence about himself and the state institutions he worked for and strain public conscience and sense of justice as well as those who were subjected to torture, is a manifestation of impunity that perpetuates serious human rights violations. It is a requirement of the principle of the rule of law that the relevant prosecution office conducts a comprehensive investigation into the subject in order to confront the policy of impunity which remains as the main cause for the destruction of the public's sense of trust in the law. As there is no statute of limitation for torture crimes pertaining to the sixth paragraph of Article 94 of the Penal Code No. 5237, it is our request on behalf of the client party and the public that an effective and independent investigation process be initiated against the perpetrators, especially Mehmet Eymür and all those responsible, about their confessions concerning serious human rights violations/abuses, including torture."
RELATED NEWS: