HDP: ECHR's decision on Roboski shameful
The European Court of Human Rights said not all domestic resources had been exhausted in the Roboski case.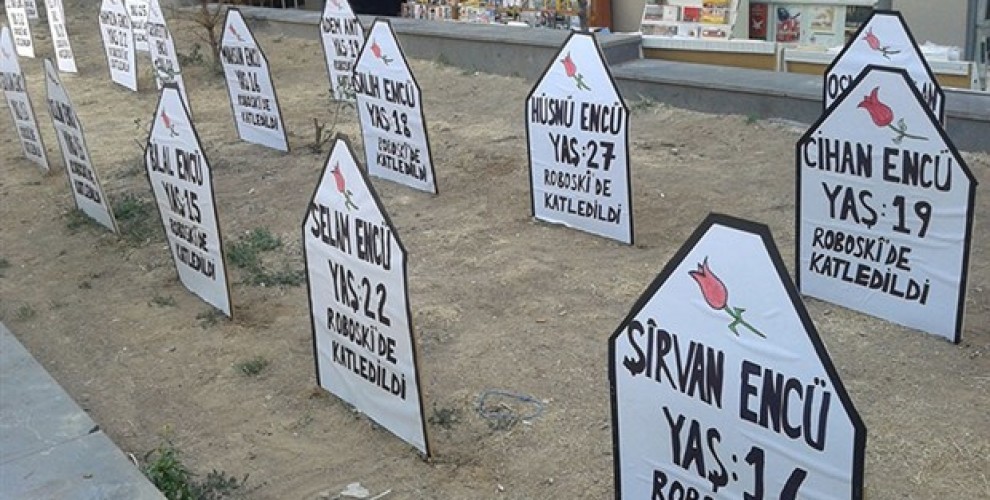 The European Court of Human Rights dismissed the applicant's demand to hear the case about Roboski massacre because it found not all domestic resources had been exhausted. 
On 28 December 2011 Turkish warplanes bombed Roboski, killing 34 civilians, many of them children.
"The Court has ruled that these applicants were not admissible, - said deputy HDP co-chair Ayşe Acar Başaran in a written statement - but has not fulfilled the obligation to give a possibility of investigation to other applicants".
Evaluating the decision as "shameful", Başaran said: "The grounds for the inadmissibility decision over two missing documents, are incompatible with both the European Convention on Human Rights and the ECHR's own case law".
The HDP deputy co-chair added: "For most applicants, there is no information or document that is not in the hands of the ECHR. The fact that the medical report presented by the file lawyer with two days delay was not taken into consideration in the decision on the right to life of the Turkish warplanes bombing survivors has written a shameful page in the history of the ECHR".
Başaran insisted that "With this decision the ECHR will go down in history as the body that acquitted the Republic of Turkey, ignoring the legitimate right to justice of the victims and survivors of the Roboski massacre. The ECHR has ignored all the illegality that has been committed for the past 7 years, and yet the reason to dismiss the case was a 2 days delay. This massacre is an open wound, and this decision has made it bleed again".
Ending her remarks, the HDP deputy co-chair said: "This decision by the ECHR, the last legal authority victims can appeal to, to expose heavy violations of human rights, is unacceptable. Like we will never forget the Roboski Massacre we will never forget the decision of the ECHR, which violates the human rights law, and will always disturb consciences. The ECHR should avoid being influenced by political authorities and states and serve solely human rights law".