HDP administrator forced to spy on party activities
Peoples' Democratic Party (HDP) Kartal district administrator Tacettin Kılıç was forced to spy on party activities by the Turkish police and received threats when he refused.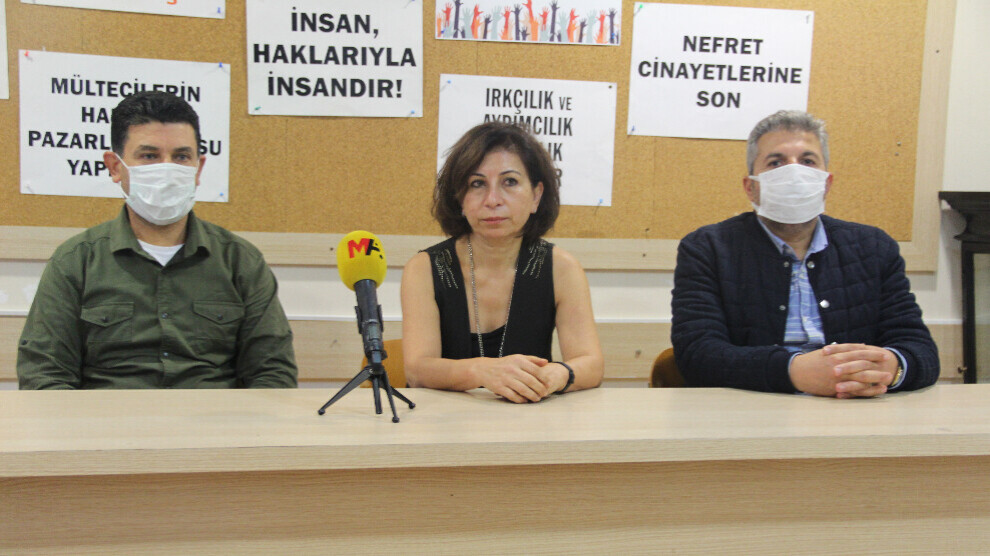 HDP Kartal District administrator Tacettin Kılıç made a press statement on the threats he received from the police on October 2. The event at the Human Rights Association (İHD) Istanbul Branch was attended by Istanbul Branch head of the association, Gülseren Yoleri and Şeyhmuz Işık from the Anatolia Association for Solidarity with the Families Who Lost Their Relatives (ANYAKAY-DER).
Head of İHD Branch Yoleri expressed concern about the increase in kidnapping cases in Turkey.
Tacettin Kılıç said that he was constantly threatened by the police on the phone when he was a local HDP member. Accordingly, the police constantly asked him about his brother and threatened him with his family and these threats against him continued for months.
"After 3 months, a person called me and said that he was a police officer at the Istanbul Provincial Security Directorate and that he wanted to meet me outside the directorate offices. I went to the place where he had told me to go. There were 2 people, one was in his 40s and the other in his 25s. They asked me questions about prison, and they said they had been following me for 10 years. They said to me, 'This team came from Ankara especially for you. We will get down on you. Should you refuse to do what we tell you, we will instruct a prosecutor to open a file against you and have you jailed for many years.'  
Kılıç expressed that he was threatened because he did not accept to become a spy and work for them. "The police said to me that they would carry out illegal actions against me like placing bombs in some places now that I rejected them," he added.