Guerrillas hit Turkish soldiers in Şemdinli
Guerrillas continue inflicting blows on the occupant Turkish army in Kurdistan territory.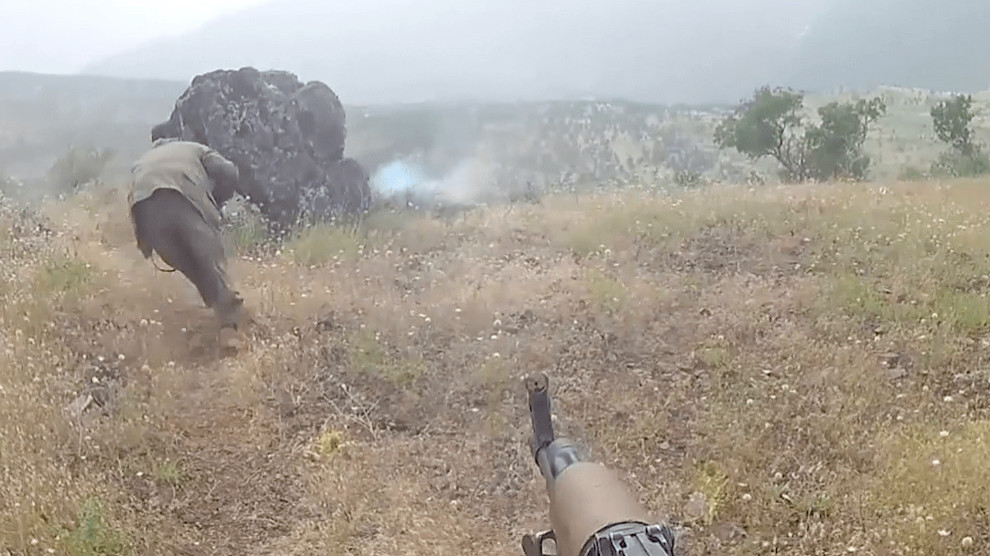 The Press Office of People's Defense Forces (HPG) released a statement announcing the details of an action in which guerrillas targeted Turkish military forces in the countryside of Hakkari province in Northern Kurdistan.
According to the statement, guerrillas carried out a sabotage action against a Turkish military vehicle on move between Bezele and Bezeno outposts in Şemdinli district of Hakkari in the morning of August 1.
While the vehicle was damaged, the number of soldiers killed or wounded here couldn't be clarified.
On the other hand, HPG reported that the Turkish army has launched an operation and carried out a series of bombardments in the region of Mount Cudi in the countryside of Şırnak province. Accordingly, Turkish forces shelled the areas of Gire Çolya, Hesena and Navsera Cudi from the 25th to the 30th of July when an operation was launched after soldiers were airdropped in the area of Navsera Cudi. The operation was discontinued on August 1.
HPG also reported an air raid by the Turkish army in the area of Kato Qewala in Şırnak's Beytüşşebap district on July 28. Guerrillas suffered no casualties in these bombardments, the statement added.