Freedom for  Öcalan Vigil entered week 309
Kurds from all over Europe join the action in front of the Council of Europe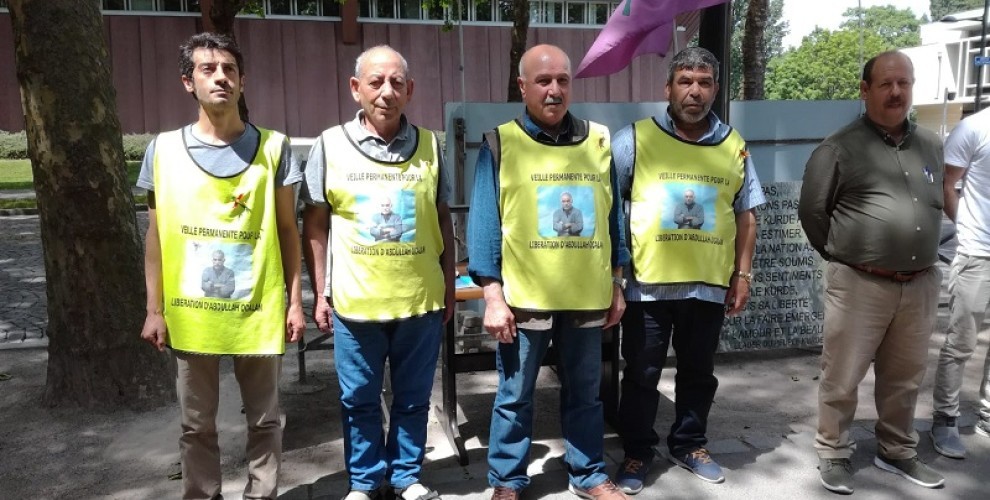 Kurds in Europe have been carrying out a vigil in front of the Council of Europe to demand the freedom of Kurdish people's leader, Abdullah Öcalan. 
For the 309th week the Vigil continues.
Every week, Kurds from different countries of Europe come to Strasbourg to take on the Vigil. This week four Kurds from Saarbrücken in Germany have taken on their place at the Vigil. The four are: Mahmut Ağırman, İsa Mustafa, Emrullah Özdemir and Yılmaz.
The Vigil for the freedom of Öcalan is taking place where European institutions such as the European Court of Human Rights and the Committee for the Prevention of Torture (CPT) are located. 
The members of the Saarbrücken group are talking to people approaching them, handing out brochures and leaflets and explaining the situation of isolation in which the Kurdish people's leader is kept in Imrali island prison. 
In the statement they released, the Saarbrücken group reiterated their demand for the freedom of Öcalan and said that the struggle will continue. 
The Freedom for Öcalan Vigil was launched on 25 June 2012 at a time when the isolation policies for the Kurdish People's Leader reached its worst moment.