Family of man killed by Iranian soldiers still waiting for a statement on the murder
The family of 25-year-old Rüstem Çakmak, who was killed by Iranian soldiers in his village in Şemdinli a month ago, has not even been given a statement. This was not the first murder committed in the border regions of Hakkari.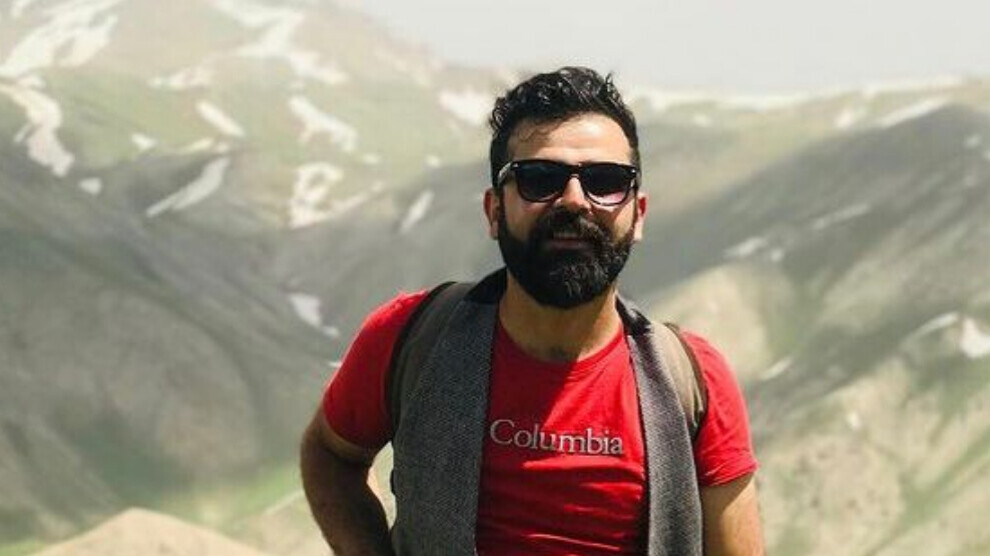 Hakkari, which borders Eastern and Southern Kurdistan, has intense relations with Iran and Iraq. It has human, commercial, historical and cultural ties. Although it has a population of more than 280 thousand, poverty and unemployment are increasing gradually due to the fact that there is almost no production. For these reasons, many people from Hakkari are forced to migrate to Turkish metropolises or to resort to border trade in hopes of getting a living. Citizens doing border trade are risking death. On 15 August, 25-year-old Rüstem Çakmak, who lived in the village of Şikeftan (Mağaraönü) in Şemdinli, province of Hakkari, was murdered by Iranian soldiers.
Muhyettin Mavi, his relative and friend, said: "He was positive and radiated joy. He always had a smile on his face, even in difficult times. We have been together since we were kids. His family could not accept his murder. It is impossible to accept this killing by Iranian soldiers. It is not clear whether the state has made any attempt to investigate the killing. It was not taken seriously, as if it were a fait accompli."
Noting that even a detailed statement had not been issued to the family so far, Mavi added: "The only statement made was a promise to investigate."
Mavi also described the day of the incident as follows: "While he was going to the highland for a picnic in the morning, he was shot by Iranian soldiers at close range on the water reservoir of the village. As two shepherds approach Rüstem, Iranian soldiers fired on them. When the shepherd informs the villagers, the villagers too were blocked by soldiers. Rüstem, who was on the ground with injuries within the official borders of Turkey for about an hour and a half, was not given help as people were not allowed to reach him. Villagers were fired upon. He lost a lot of blood. When the soldiers established that Rüstem was dead, they allowed the villagers through. Rüstem could not be saved despite all efforts."
This was not the first killing committed in the border areas of Hakkari.
- On 1 August 2019, 14-year-old Vedat Ekinci was shot dead on the Derecik border in Şemdinli, province of Hakkari.
- 61-year-old Şerali Dereli, who went to look after horses and foal in the stable 50 meters away from the house in the village of Esendere Awyan (Duranlar) in Gever, on 29 October 2020. Dereli was shot in the back by soldiers and was killed.
16-year-old Özcan Erbaş was seriously injured as a result of the fire opened on three citizens who wanted to collect acorns and have a picnic in Yeşilova, in Derecik, province of Hakkari on 30 November 2020. Erbaş was taken to the hospital and died.
- A police officer injured Remzi Duman and Metin Öztunç with his gun in a traffic jam on Bulvar Street in Hakkari on 2 December 2020, in the evening hours.
- Reşit Ekinci was injured when soldiers opened fire on him and friends who were having a picnic on 30 December 2020 in the village of Derindere, in Derecik.
- 12-year-old Nihat Şerzan Akdoğan was hit and injured by an armored police vehicle on 1 April 2021 in Gever.
- 18-year-old Mehmet Dinç, who lives in the village of Yeşilova in Derecik, was shot in the leg as a result of the fire opened by the soldiers while grazing his sheep on 22 May 2021.
- On 18 May 2021, Şahap Şendol (23) and Celil Ekinci (17) were wounded by soldiers' fire on the border of the hamlet of Derindere in the village of Hacı Bey in Derecik.