Emine Şenyaşar: Why this cruelty against us?
Emine Şenyaşar, who has been on a vigil for justice for her family members who were murdered in Urfa, condemned the state persecution against them, stressing that she will not stay home until her son is released from prison.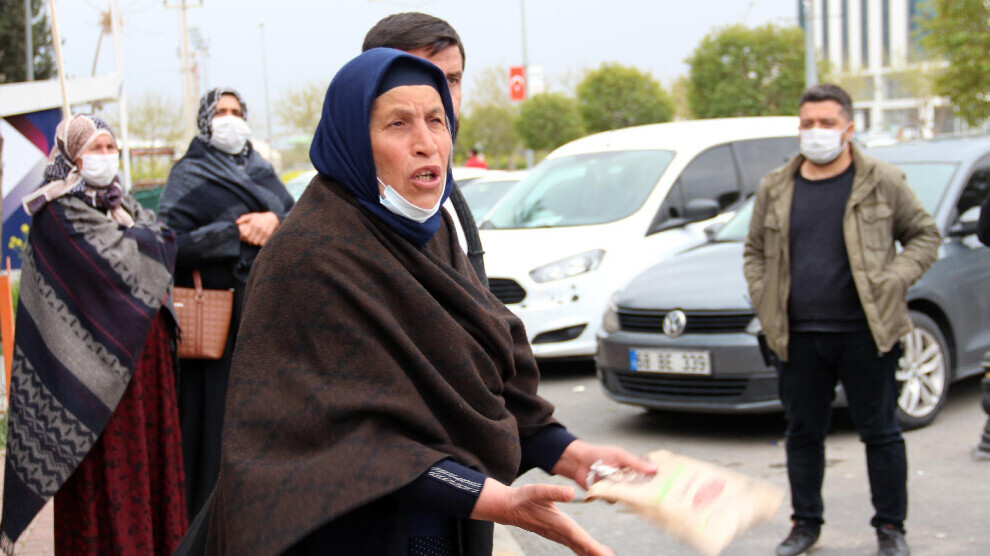 The justice vigil of Emine Şenyaşar, who lost her husband and two sons in a massacre organized by AKP Deputy İbrahim Halil Yıldız's bodyguards and relatives in 2018, and her son Ferit Şenyaşar, who was injured in the same attack, is continuing in front of the Urfa Courthouse.
The family came to the Urfa Courthouse, which is about 50 kilometres away from their home in Suruç and started the 183rd day of the vigil in the morning.
Banners reading "We only want justice" were displayed in the area called "Şenyaşar Family Justice Corner" in reference to their six-month-long protest.
Mother Emine Şenyaşar recalled that they had been carrying out the vigil for 6 months in front of the courthouse and said, "I just want justice. What kind of justice is Turkish justice?".
"My son has been kept in a solitary cell in prison for 3 years and 3 months. I demand my son's release. The perpetrators of this massacre are walking outside freely. What kind of state is this state? They attempted to kill every member of my family, but the person who organized the killings was elected lawmaker by this government," she added.
"I have visual impairment and feel a tightness in the chest. I need surgery to cure my feet. However, I do not accept any treatment unless my son is released," Emine Şenyaşar said, referring to her worsening health.
"Do state officials have no conscience? In two worlds, I will be chasing them. Why this cruelty? How long will this persecution last? I want to see my son free next to me before I die. Such a massacre has never been committed. They are hiding footage of the massacre at the hospital. I have been coming here for 6 months and I will not go and sit at home until my son is free."
The family shared a new message on their Twitter account, saying, "A massacre was carried out in Suruç State Hospital. You have been wasting our time for three years with ridiculous excuses. Everyone who committed this massacre and protected the murderers will pay price for this."