Eight prisoners launch hunger strike in Tekirdag
Eight prisoners in the Tekirdağ No. 2 F-Type Prison, where maltreatment is frequently reported, have launched a hunger strike to protest the suspicious death of an inmate.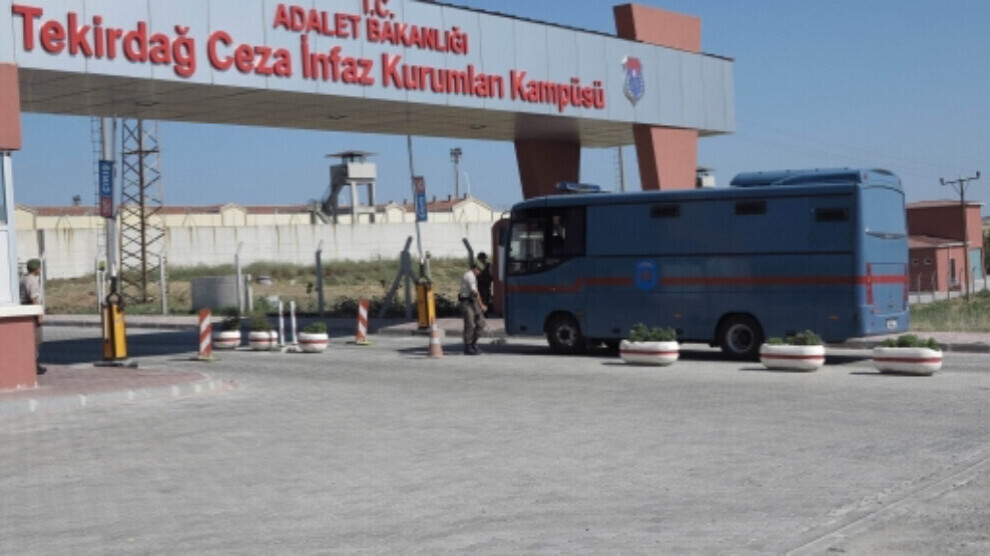 Five prisoners in Tekirdağ Prison No. 2 have started a hunger strike following the suspicious death of Vedat Erkmen on December 19 last year.
Political prisoners Mehmet Süleyman Ucakan, Turhan İlbaş, Hüseyin Karadaş, Habib Güler and Ahmet Arif Yörür, declared that they had launched a hunger strike on January 17, insisting that their security of life was in jeopardy.
It is reported that Şahabetin Öğüt and two more prisoners whose names could not be determined have joined the ongoing strike. The number of prisoners on hunger strike has thus risen to eight.
The prisoners demand that the increasing rights violations and arbitrary practices in the prison be abandoned.
"We are not given salt, sugar and lemon to meet our needs during the hunger strike. One of them is missing each time," Mehmet Süleyman Ucakan, one of the political prisoners on the hunger strike, said in a phone call with his family.
Ucukan revealed that their wards were raided, the strip-search practice continued and their belongings were confiscated.