Court rejects appeal against deportation of Kurdish man to Syria
A Turkish court rejected an appeal against the deportation order in the case of Abdulmenaf Osman, a Kurd from Rojava. The former political prisoner served 30 years in Turkish prisons and is to be deported to Syria.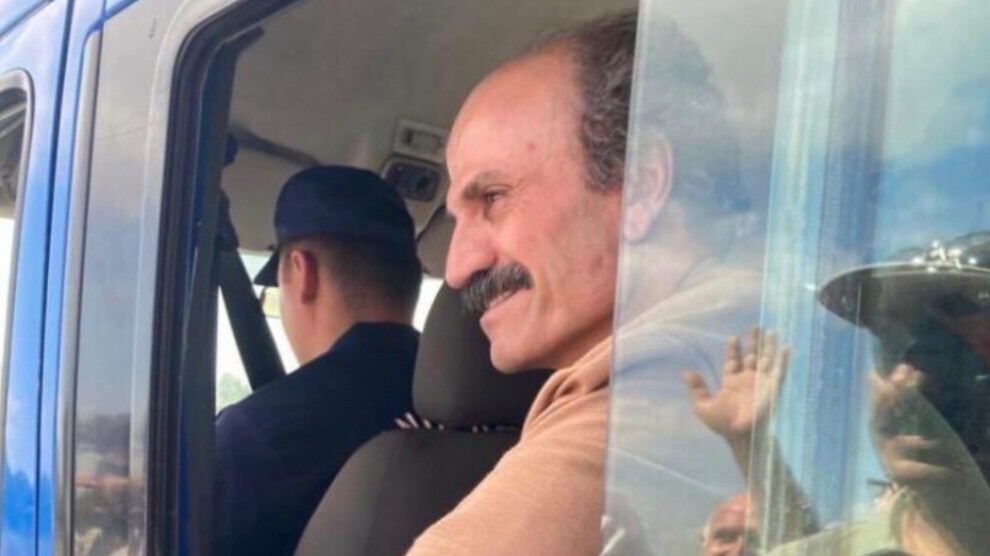 According to a court ruling, Abdulmenaf Osman, a Kurd from Rojava, is to be deported from Turkey to Syria because he does not have international protection. With this reasoning, published on Monday, Edirne 2nd Magistrates' Court of Peace rejected an application filed by the 58-year-old man's defence lawyers against the Turkish Interior Ministry's deportation order, which had been confirmed by the Manisa 1st Administrative Court. The same court also rejected an objection against Osman's placement in a deportation centre. His lawyers fear that he could be deported "at any moment".
The case caused a stir after Abdulmenaf Osman had been deported from prison to a deportation centre. The geologist and author, born in 1965 in Hesekê, spent more than half of his life in Turkish custody. In 1993, Osman was arrested in the Kurdish province of Batman and sentenced to life imprisonment by a State Security Court (DGM) in the same year for "destroying the state unity of Turkey". He was accused of being a member of the Kurdistan Workers' Party (PKK). He was 28 years old at the time.
After stays in various detention centres in the country, Osman was last in Akhisar high security prison in the province of Manisa, from which he was released at the beginning of September. Instead of being set free, he was taken by the gendarmerie (military police) to a local station and then to the Edirne deportation camp without a court order on the grounds that he was not entitled to stay in Turkey because he had no status. Before his detention, he had a permanent residence in Batman and was integrated into his family, which had been living in Northern Kurdistan for decades. The authorities handled the case "legally impeccable and absolutely clean", the Edirne District Court ruled.
In contrast, Osman's lawyer speaks of an unlawful, disproportionate and inhumane ordeal to which his client is being subjected. He wants to turn to the United Nations to prevent the deportation of Abdulmenaf Osman to Syria. Deportations from Turkey to Syria are exclusively to the zone of occupation. Whether to Idlib, which is controlled by the terrorist group Hayat Tahrir al-Sham, or to other regions of northern Syria such as Afrin, Serêkaniyê, Girê Spî or Azaz, which are controlled by Turkish troops and the Ankara-controlled SNA (Syrian National Army) - a coalition of reactionary, Islamist and fundamentalist militias, Abdulmenaf Osman's life would be in great danger.