Court postpones sentence of Roboski trial to January
The sentence at the trial for alleged "terrorist propaganda" against relatives of the victims of the Roboski massacre because of their participation in a commemorative event has been postponed.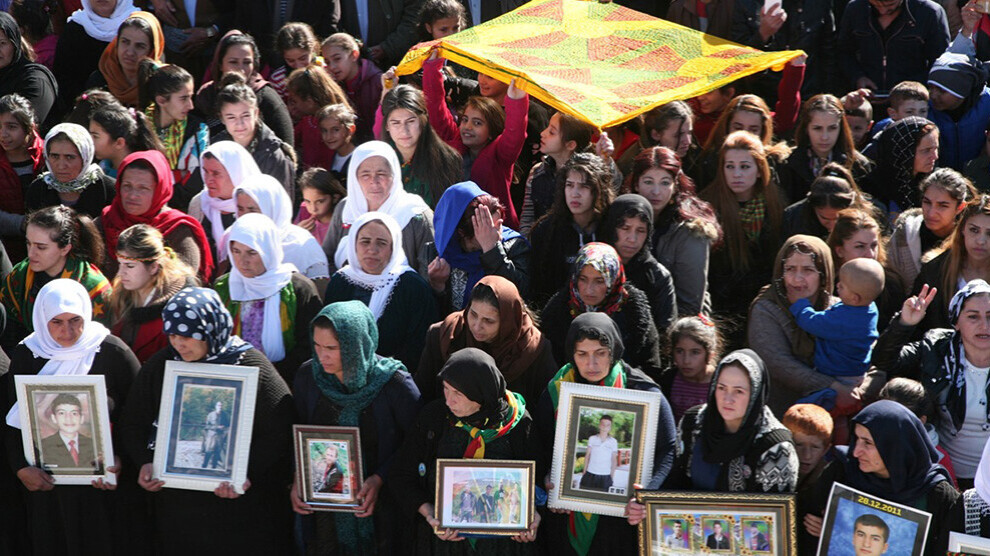 The sentence at the trial against relatives of the victims of the Roboski massacre has been postponed. The families are accused of "terrorist propaganda". The new date for the sentence has been set for 24 January 2022. As a justification, the court cited documents that had not been submitted.
A total of sixteen people from the village of Roboski are accused of attending a memorial service for their relatives killed on 28 December 2011. 34 civilians were killed in an air raid by the Turkish army near Roboski. Nineteen of the victims were minors and four survived although seriously injured.
The massacre happened just before the New Year celebrations. The young men between the ages of thirteen and 38, whose families lived from border trade, had just returned from southern Kurdistan. Their donkeys were loaded with gas cans, tobacco products, and sugar. The shelling carried out by Turkish fighter jets began at 9.37 pm, by 10.24 pm, many of the mostly young civilians and their donkeys had been killed.
State act of revenge on bereaved
The commemoration, criminalized by the Turkish judiciary, is an event organized in Roboski four years after the massacre. Specifically, it is about banners saying "Self-government instead of massacre - peace instead of war". The meeting on the fourth anniversary of the attack on Roboski on 28 December 2015 was dedicated to human rights lawyer Tahir Elçi, who had been shot dead by police in Amed (Diyarbakir) exactly one month earlier. The trial has been running since January 2020. Lawyers for the Roboski families criticizes the state, as it aims at taking revenge on the dead of a people through this trial.