Constitutional Court rejects application on Cizre's 3rd basement massacre
The Official Gazette explained why the Constitutional Court rejected the application regarding the massacre carried out by the Turkish state in the 3rd basement during the self-government resistance in Cizre: Missing Documents.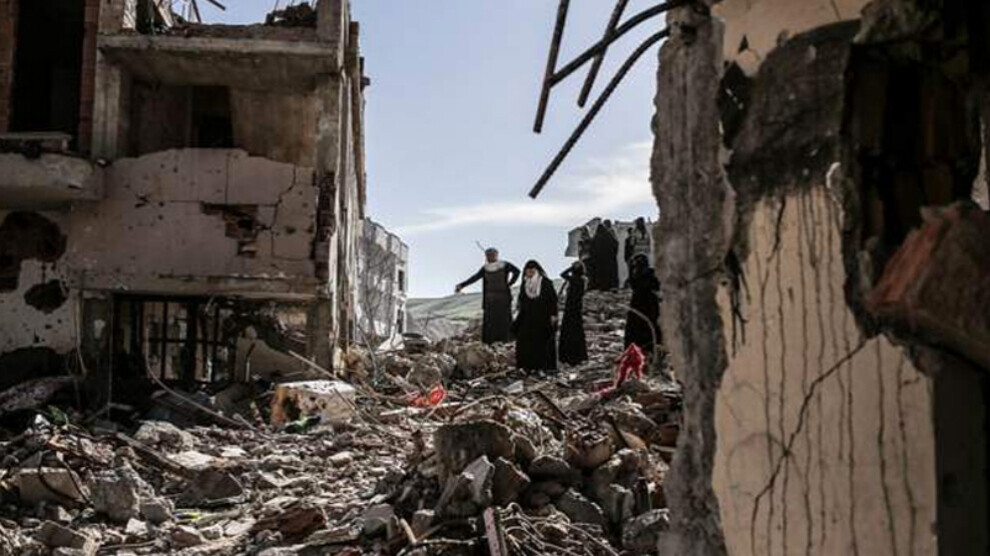 The application regarding the deaths that occurred in the 3rd basement, known as the "basements of brutality" during the self-government resistance in the Cizre's neighbourhood of Cudi in 2015-2016, was rejected on 21 April. However, the reasoned decision given for the rejection by the Constitutional Court (AYM) was only published in the Official Gazette today. The AYM, as it had already done with the file regarding the Roboski massacre, rejected the application as there were some 'missing documents'.
The application was filed by Öztürk Türkdoğan, co-chair of the Human Rights Association (IHD), on behalf of applicants Ahmet Tunç, Arjin Edin, Berivan Edin, Güler Yerbasan, Kemal Koç, Mehmet Akyol, Mehmet Siraç Özgül, Muhammed Ali Edin, Nermiye İverendi, Recep Demir, Sahip Baran Edin, Sait Bilgiç, Selim Özkul, Süleyman Edin, Süleyman Turgut and Zekiye Edin.
In the reason for the rejection, the Constitutional Court said that the "rejection of the application is due to the failure to complete the dossier in time without a valid excuse..."
Examination of files regarding massacres in other basements continues
The examination process regarding the massacres in Cizre's first and second basements continues. According to the information given by the lawyers who carry out the process, there are no shortcomings or inadequacies in the applications regarding the first and second basements, and the investigations are continuing.