Call for a health committee for Öcalan
The Health Union in North and East Syria and the Freedom for Abdullah Öcalan Committee called on international health organizations to establish a health committee to monitor the health status of the Kurdish leader.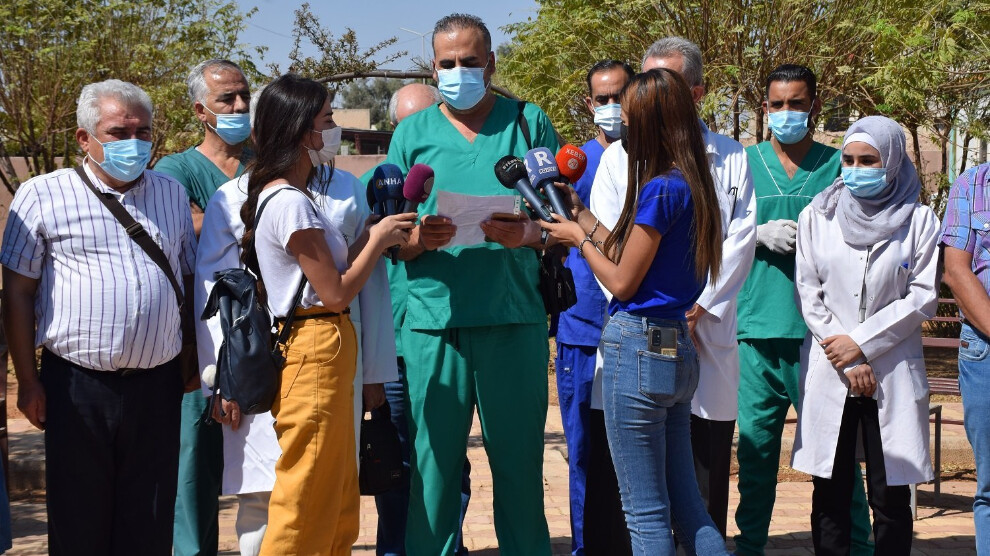 The Health Union and the Freedom Committee for Abdullah Öcalan sent a written statement to the international health organizations including the International Red Cross and the CPT.
The statement was read by Dr. Fadil Faris outside the Heart and Eye Hospital in Qamishlo, who said, "We expect an international intervention from humanitarian health organizations concerning the detainees at Imralı. Furthermore, we expect health organizations to visit Imrali Island and monitor the health of Öcalan and put pressure on the Turkish state."
The statement continued, "Öcalan has been under aggravated isolation since he was put in prison in Imrali island following an international conspiracy. He has not been allowed to meet his family and lawyers since the beginning of popular movements during the spring of the peoples in the Middle East. They want the people of the region not to be inspired by Öcalan's call for a peaceful life, brotherhood of peoples and democracy by depriving them of his thoughts and views.
In this context, we demand that a health committee visit Abdullah Öcalan in İmralı prison and that a medical team consisting of doctors from North and East Syria take part in the committee."