Buldan: We won't leave Galatasaray Square
HDP co-chair, Pervin Buldan, answered to Interior Minister Süleyman Soylu, saying that the AKP government is still protecting the killers.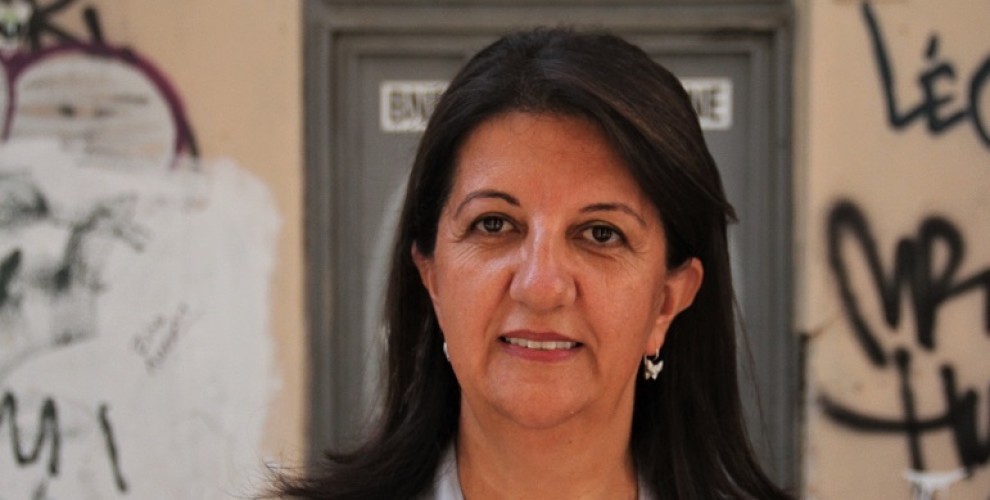 Buldan said: "We will not leave Galatasaray until we get a result".
HDP co-chair Pervin Buldan spoke to ANF about the statement released by the Turkish Interior Minister Süleyman Soylu.
She stressed that the Saturday Mothers would never leave Galatasaray Square. Recalling that she herself was a Saturday Mother, Buldan underlined that they would not give up their rightful and legitimate demands.
Responding to the statement by Soylu, Buldan reminded that the Saturday Mothers, accused of occupying the area, have been seeking justice in Galatasaray Square for 23 years. 
"This is a conscientious issue" said Buldan, stressing that the demands and efforts to find out what happened to the disappeared people is legitimate and this cannot be reverted. 
Buldan noted that it is very important to underline that in fact minister Soylu is showing once again that murderers are being protected in this country.
She said: "We will continue to sit in Galatasaray Square in the following weeks as we have done every week as Saturday Mothers until the fate of our people who disappeared while in custody is told". 
Savas Buldan
Savas Buldan, Pervin Buldan's husband, was kidnapped with Adnan Yıldırım and Hacı Karay in Istanbul Yeşilyurt Çınar Hotel on 2 June 1994, when Tansu Ciller was the prime minister. He was slaughtered and his body was found on 4 June 1994 on the road to the village of Yukarıkaraş, Bolu in Yığılca.