Baş family: Our son died of negligence
The father of Adar Baş who was released from jail while he was in intensive care, said that his son died as a result of negligence. "His hands were handcuffed while he was in intensive care," father Baş said.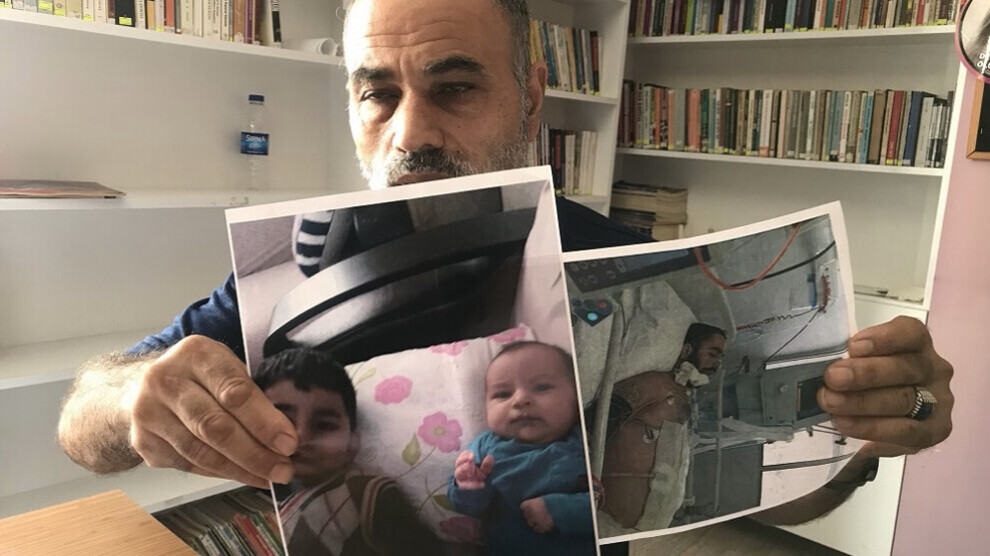 Prisoner Adar Baş was taken to the intensive care unit of Kanuni Süleyman Hospital in Silivri Prison No. 8 because of gastric bleeding, and later passed away on June 19. Baş, for whom police issued a search warrant in January 2020, was arrested on his way to Istanbul to give a statement to anti-terror police. He was accused of drug dealing. Jailed for a total of six months, Baş was released while he was in the intensive care unit. According to Serkan Koçak, one of his fellow inmates, Baş spit blood for three days in the ward, but despite all his applications, he was not taken to the infirmary. At the end of the third day, he was transferred to a hospital.
The prisoner's father, Cevdet Baş, said that every year Kurdish youths in Esenyurt are dragged into the drug swamp and those refusing to get involved are also arrested for the same allegations. He added that since their arrival in Istanbul, their houses have frequently been raided by the police because of the rallies and events they attended.
'RELEASED WHILE IN INTENSIVE CARE UNIT'
Adar Baş, who got married when he was only 14 years old, had two children. According to the Forensic Medicine Report, Baş died from gastric bleeding. However, his family said he could have been saved if he had been hospitalized earlier. "My son had gastric bleeding from stress. They are always using these methods to corrupt the Kurdish youth here. He was released while he was in intensive care," the father said.
'HANDCUFFED WHILE IN INTENSIVE CARE'
The family, which has financial problems, does not have a lawyer. "When he was first taken to the hospital, I wanted to go and talk to the prosecutor, but they did not allow me. They handcuffed my son while he was in intensive care. They thought he was going to die, so they decided to release him. If he was guilty, why did the court release him? He left behind two children and a wife," he said.
'BROUGHT TO HOSPITAL LATE'
Serkan Koçak talked about the day Adar Baş became ill. "He started to vomit blood. We submitted petitions for him to go to the infirmary every day and informed the guards. However, he was not taken to the hospital. On the third day, after we protested, he was finally taken to the hospital," he said.