Asrin Law Office calls for an end to the injustice and lawlessness on Imrali
Exactly three years ago, Abdullah Öcalan's legal team was able to visit his client for the last time on the Turkish prison island of Imrali. For 17 months there has been no sign of life from Öcalan and his three fellow prisoners.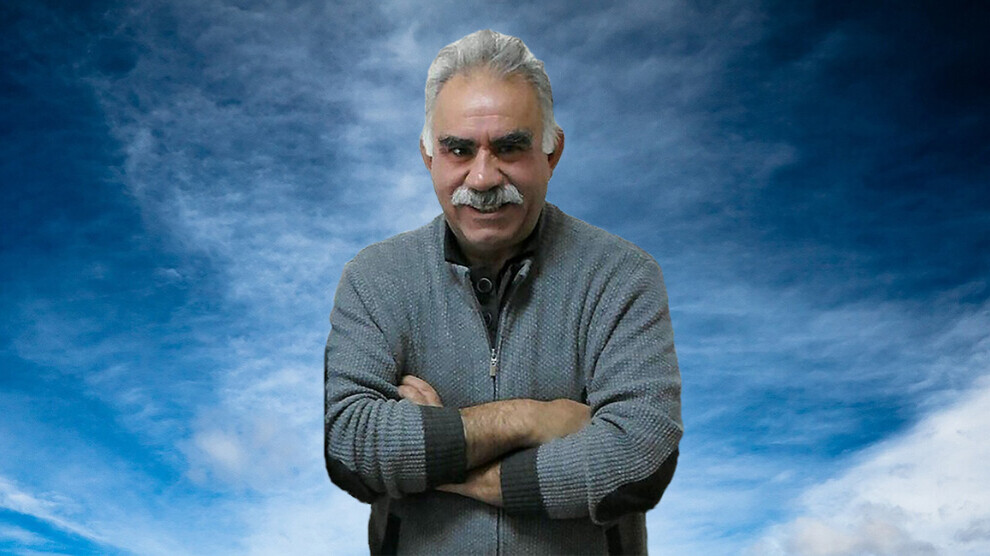 The Asrin Law Office, which has been representing the PKK founder Abdullah Öcalan, imprisoned on the prison island of Imrali since his deportation to Turkey in February 1999, released a written statement on Sunday, as the Kurdish leader has been unable to exercise his right to meet with his legal counsel for exactly three years.
The statement pointed out that contact with defence lawyers is "one of the self-evident rights granted to Öcalan by the law and the general principles of law."
"Ready for a democratic solution to the Kurdish question"
According to the statement, there was no contact with Öcalan until 2 May 2019 after a visit by his legal team to Imrali on 27 July 2011. In 2019, the illegal ban on contact was briefly relaxed, preceded by a hunger strike initiated by imprisoned HDP MP Leyla Güven, which was then joined by thousands of political prisoners. Within three months, the lawyers were able to hold five client talks on Imrali, with the last visit taking place on 7 August 2019. "In these five talks, Öcalan stated that the Kurdish question was a democracy problem and that he was ready to play his part in finding a democratic and peaceful solution to the Kurdish question. Through his call, he ensured that the hunger strike, which had reached a very dangerous point, was ended. He gave messages to reassure the public," said the Asrin Law Office.
Not the law but political will is decisive on Imrali
The statement continued: "The then Turkish Minister of Justice publicly stated on 16 May 2019 that there was no longer a legal problem with lawyer visits to Imrali Island Prison. However, since the last visit on 7 August 2019, all visit requests have been rejected again. In the three years that have passed to date, not a single meeting has taken place with our clients on Imrali. Also, the hunger strike against isolation at that time and the statement of the Minister of Justice in this regard afterwards sufficiently show that not the law but political will is decisive on Imrali."
New regulation in the Turkish legal system
The statement further said, "From 27 July 2011 until the coup attempt on 15 July 2016, all requests for weekly visits by lawyers were rejected by the authorities on the grounds that adverse weather conditions or a defect in the ship did not allow the crossing. Immediately after the declaration of the state of emergency following the coup attempt on 15 July, the Bursa Enforcement Judge issued a ban on lawyers visiting Imrali Prison as one of the first official acts. Later, with the illegal emergency decrees, a decree was issued that paved the way for the banning of lawyers and an attempt was made to give the situation a 'legal' veneer. This was the first time in the Turkish legal system that a regulation was introduced restricting the right of individuals to be represented by legal counsel - in the case of Imrali, it was even abolished altogether in practice. In order to show how negatively the isolation system in Imrali affects the current legal system, we would like to remind you that the regulation aimed at prohibiting lawyers from acting as defence counsel for their clients, but not the right to a lawyer for individuals, was also enacted in 2004 and was again directed against our client Abdullah Öcalan. Immediately after the relevant article came into force, 15 lawyers were banned by court order from defending Öcalan for one year. Under this decree, many of Mr. Öcalan's lawyers continued to be banned."
No sign of life from Imrali for 17 months
"The ban on visits, imposed after 15 July 2016 under the pretext of the state of emergency, was then continuously extended for six months. Öcalan's fellow prisoners Ömer Hayri Konar, Veysi Aktaş and Hamili Yıldırım, who are also represented by the Asrin Law Office, have also been affected, but have never seen their defence lawyers since their transfer to Imrali in 2015. There has been no sign of life from the Imrali prisoners for 17 months.
The statement by Asrin Law Office concluded: "As lawyers who have only been able to meet one of their clients held under strict isolation conditions in an island prison five times in eleven years and have not heard from them for 17 months, we would like to ask the entire public, especially bar associations, legal and human rights organisations: Is this a situation that can be accepted as normal? Can there be a prison like Imrali in a country whose constitution says that it is a state under the rule of law, where no civilian is allowed to go in? Can a black hole in the legal system like the Imrali isolation system be accepted as normal? How long will society in Turkey remain silent about this unprecedented injustice on Imrali and how long will it ignore the facts? We would like to remind you that a legal system cannot tolerate such 'exceptions' for long, because after some time these 'exceptions' spread throughout the system and make them useless. This is exactly the social, political and economic picture we see in Turkey today. In order for social peace to emerge and for us to achieve real institutionalised democracy and the rule of law, we expect all public opinion to recognise this reality and stand up to injustice and lawlessness. We call on everyone to be sensitive to the inhumane isolation on Imrali."