Amnesty International calls for urgent action for Panahi
Amnesty International has called for urgent action for Kurdish political prisoner Ramin Hossein Panahi who is at imminent risk of execution after Ramadan.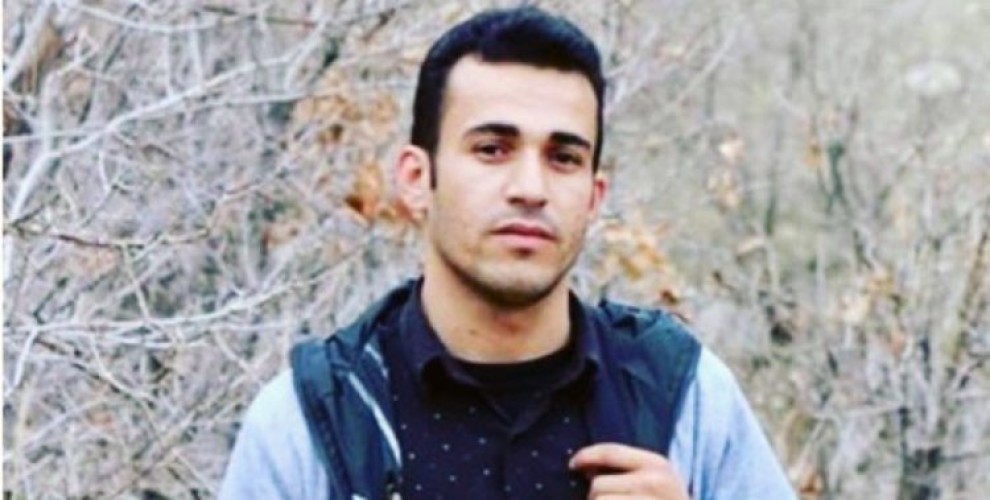 Iranian Kurdish prisoner Ramin Hossein Panahi, sentenced to death in January 2018, is at imminent risk of execution. The Office for Implementation of Sentences has said that his execution will be carried out soon after the end of the Muslim month of Ramadan on 15 June. He was convicted and sentenced to death after a grossly unfair trial.
Ramin Hossein Panahi's lawyer learned on 17 May that his case had been referred to Branch Four of the Office for Implementation of Sentences in Sanandaj, Kurdistan province, for his death sentence to be carried out. Prison officials subsequently told Ramin Hossein Panahi on 19 May that his execution would be carried out after 15 June, when the Muslim month of Ramadan ends. Ramin Hossein Panahi's execution was previously scheduled for 3 May and he was transferred to solitary confinement in preparation for it. However, following a public outcry, the authorities postponed the execution and returned him to the prison's general ward.
Ramin Hossein Panahi, a 22-year-old man from Iran's Kurdish minority, was convicted and sentenced to death after a grossly unfair trial on 16 January that lasted less than an hour. His family told Amnesty International that he appeared before the Revolutionary Court in Sanandaj with torture marks on his body, but that the court failed to order an investigation into his claims that he had been forced to "confess" to the crime. According to his lawyer, the court convicted and sentenced him to death for "taking up arms against the state" (baqi) merely based on his membership of the banned Kurdish opposition group Komala. No specific evidence was provided linking him to activities involving intentional killing, which is the required threshold defining the "most serious crimes" to which the use of the death penalty must be restricted under international law. Between his arrest and trial, he was allowed one brief meeting with his lawyer, which took place with intelligence officials present. The Supreme Court upheld the conviction and death sentence in March 2018.
Ramin Hossein Panahi was first arrested on 23 June 2017. Following his arrest, he was forcibly disappeared for four months. According to him, during this period and a further two months of solitary confinement, Ministry of Intelligence and Revolutionary Guard officials repeatedly tortured him, including through beating him with cables, kicking and punching him in the stomach and hitting his head against the wall. They also deliberately denied him adequate medical care for the injuries he sustained from being shot at the time of his arrest.
Amnesty International called on the people to write immediately in English, Persian or their own language calling on Iranian authorities to:
- Halt plans to carry out the execution of Ramin Hossein Panahi immediately;
- Ensure that his conviction and death sentence are quashed and that he is released unless there is sufficient evidence not obtained through torture or other ill-treatment to charge him with a recognizable criminal offence and grant him a fair trial, without recourse to the death penalty;
-Order a prompt, independent and impartial investigation into his enforced disappearance, prolonged solitary confinement and allegations of torture and other ill-treatment, bringing to justice anyone found responsible in fair trials.
The human rights organization called people to send appeals before 2 July 2018 to:
High Council for Human Rights
Mohmmad Javad Larijani
Esfandiar Boulevard, Niayesh Intersection
Vali Asr Avenue, Tehran, Iran
***
Head of Sanandaj's Central Prison
Aziz Heidary
Ershad Street
Sanandaj, Kurdistan province, Iran
***
Deputy for Human Rights and International Affairs, Ministry of Justice
Mahmoud Abbasi
Number 1638, Below Vali Asr Square
Vali Asr Avenue, Tehran, Iran
Email: [email protected]