Şenyaşar family: Murderers walk freely among us
The Şenyaşar family has been in resistance against the murderous state for 78 days. The family said, "The murderers are walking around freely; we will continue to fight."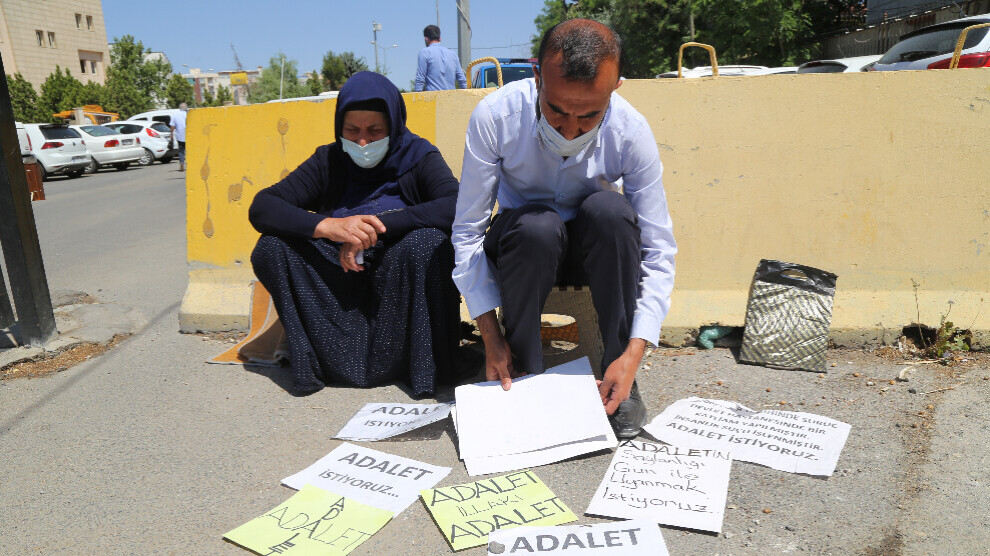 The justice vigil of Emine Şenyaşar, who lost her husband and two sons in an armed attack that involved the bodyguards and relatives of the AKP MP İbrahim Halil Yıldız, and her son Ferit Şenyaşar, who was injured in same the attack, marked its 78th day. The Şenyaşar family came to the Urfa courthouse early in the morning and started their vigil. Soon after, the courthouse police took the Şenyaşar family and other activists out of the courtyard.
The family continued their vigil in front of the barriers placed near the courtyard.
'WHAT KIND OF STATE IS THIS?'
Emine Şenyaşar reminded that her children were murdered in their workplace and hospital and another son was put in prison. The woman said she is carrying out the vigil in front of the courthouse for his son Fadıl Şenyaşar, who remains in prison. "They injured him at the workplace. They killed my other children in the hospital. I want my son to be released. Why are hospital records not revealed? We have been here for nearly 3 months. What kind of state is this, what kind of justice? I will continue to fight for my son. We are demanding our rights, yet we are being detained. Those who murdered my children walk in streets freely. I want justice," she said.
'SOLIDARITY KEEPS US STRONG'
Expressing that solidarity keeps them strong, Ferit Şenyaşar said, "My brother has been kept in solidarity confinement for 3 years. He is trying to survive through our struggle. And he is seeking justice. We are here for our brother. We will continue to be here until my brother is released. We will continue our struggle for justice until a fair trial is made possible. We will continue to be here for justice."