50 thousand citizens return to Tabqa liberated by SDF
People had to migrate from Tabqa because of ISIS gangs, and are returning home after SDF fighters liberated the town.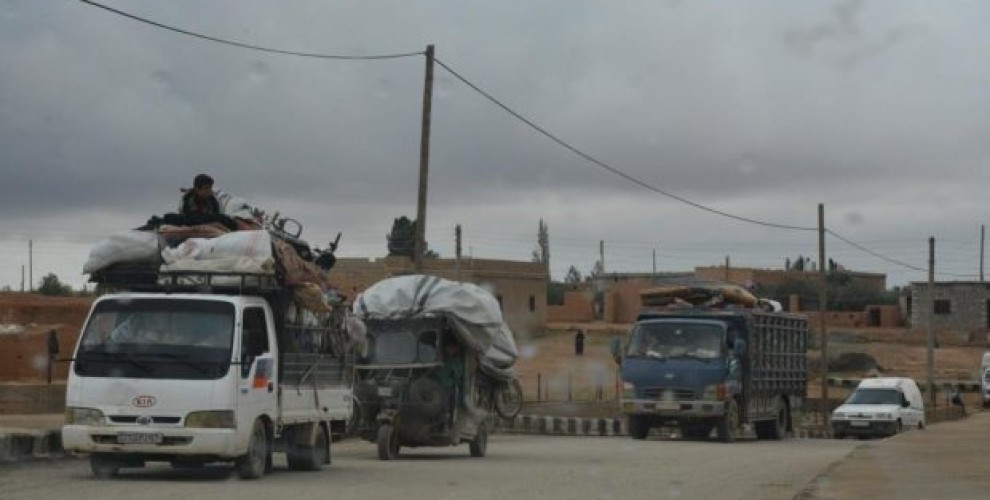 Officials from the Raqqa Civilian Assembly stated that before the liberation, most of the citizens had fled the city because of ISIS massacres and the population had fallen to 15 thousand.
50 thousand citizens returned to their lands after Tabqa was liberated by he SDF fighters on May 10. With the returning citizens, the population rose to 65 thousand.
On the other hand, due to emerging clashes between Syrian regime forces and the gangs in Tedmur, Homs, Suxna, Dêir ez-Zor and Maskana to the north of Aleppo, the people of these regions are migrating to the liberated Tabqa city.
The wave of migration from ISIS invaded Raqqa and Mansurah towards the regions liberated by SDF fighters also continues.
Raqqa Civilian Assembly official Mervan Xoce stated that 25 thousand migrants sought refuge in Tabqa in the last 72 hours.The migrants who have sought refuge in Tabqa are living under harsh conditions.
Mervan Xoce stated that 20 thousand migrants are staying with their relatives and a further 30 thousand are out on the open land in Tewîhîniyê village and added that no support from international organizations has been received in Tabqa.