31-year-old Kurd Heybet Şener risks deportation from Munich today
31-year-old Kurd Heybet Şener is threatened with deportation from Munich to Turkey. The legal aid fund Azadî e.V. criticized the actions of the Bavarian authorities and held the government responsible.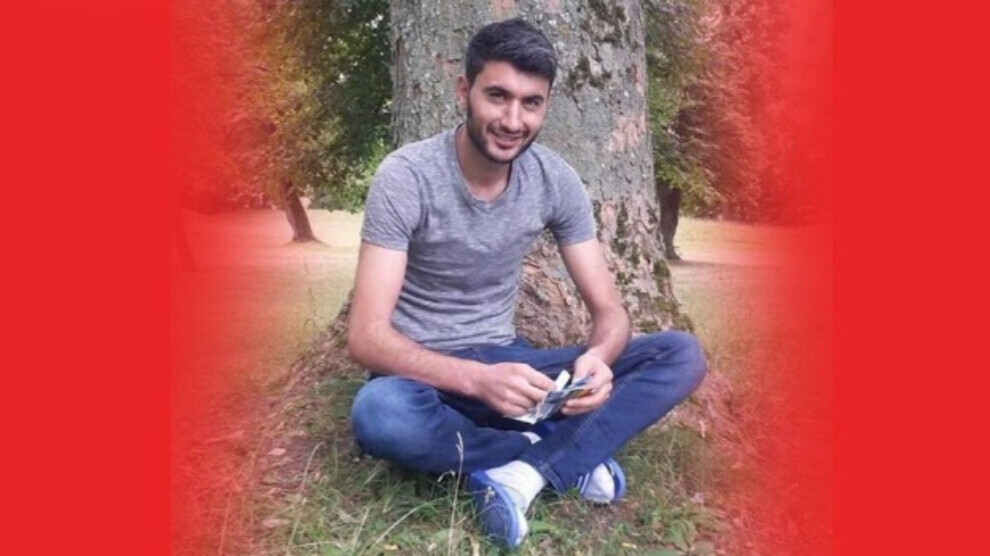 The Azadî e.V. legal aid fund drew attention to the case of Heybet Şener, from Muş-Vartolu, who was arrested on Wednesday during an appointment at the Erding district office and is in deportation custody at Munich Airport. The 31-year-old Kurd is threatened with deportation to Turkey as early as today. Several politically motivated and illegal criminal proceedings await him there, as well as imprisonment and possibly torture.
Azadî said: "Wednesday morning Heybet Şener had an appointment at the district office in Erding to extend his stay. His application for asylum had previously been rejected, which the authorities justified by saying that constitutional legal standards are observed in Turkey.
In Turkey, however, Heybet Şener was sentenced to more than eight years in prison in the course of politically motivated criminal proceedings. The accusation of being a member of a terrorist organization hits many members of the opposition, especially Kurds. He had been tortured in police custody in the past. Therefore, he fled to Germany to escape the ongoing political persecution and human rights violations when he learned of an arrest warrant that had been issued for further allegations relating to statements critical of the government on social media.
Heybet Şener has been living in Bavaria since the summer of 2018 and worked for a time in a construction company in Munich until the immigration authorities prohibited this. Instead of extending his stay, the authorities had him arrested and taken to Munich Airport for deportation."
Hunger strike against the threat of deportation
According to Azadî, Heybet Şener went on a hunger strike on Thursday morning in order to prevent the deportation which could happen today at noon. Supporters assume that the deportation will take place on Turkish Airlines scheduled flight TK7739 at 1:45 p.m.
The parliamentarians Nicole Gohlke (Member of the Bundestag, DIE LINKE) and Gülseren Demirel (Member of the Landtag, Bündnis 90/Die Grünen) are currently working to stop the deportation and for Heybet Şener to be given the possibility to stay in Germany.
Azad Yusuf Bingöl, a member of the Migration Advisory Board in Munich, was the first to report about Heybet Şener's arrest and has meanwhile submitted a petition to the Bavarian state parliament to prevent his deportation. Supporters are currently planning a public protest against the actions of the authorities.
Germany helps the AKP-MHP regime
AZADÎ eV criticized the action of the Bavarian authorities and said: "Precisely because the deportation can have life-threatening consequences and both European institutions such as the Council of Europe and the European Court of Human Rights as well as the Federal Foreign Office have significant concerns about the rule of law and human rights in Turkey, a comprehensive legal assessment of the case is urgently needed. The Free State of Bavaria and Interior Minister Joachim Herrmann run the risk of becoming henchmen of the AKP-MHP regime if they eventually do deport Heybet Şener. We also see the government coalition as having an obligation to change course and attitude towards the regime in Turkey and to order a general ban on deportations in cases with a political connection."