103 prisoners have died in Turkey's jails in the past 6 years
In the last 6 years, at least 103 out of more than a thousand sick prisoners who were not even allowed to bid adieu to their relatives, lost their lives in Turkey's prisons.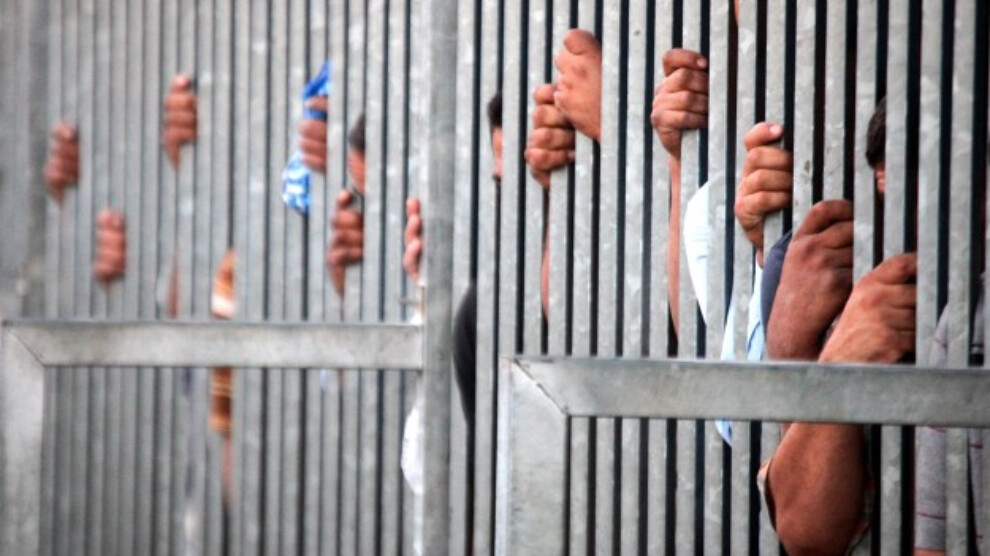 Some can't see, some can't walk, some can't hear, some live with a missing organ, and some don't even recognize their relatives on the other side of a window during visits... These people are sick prisoners left to die in Turkish prisons. Although their health is deteriorating with each passing day, they are either released near the death's door or their dead bodies are delivered to their families in a coffin.
The health situation of sick prisoners is getting worse day by day in Turkish prisons where human rights violations have increased even further during the pandemic. According to the 2020 report of the Human Rights Association (IHD), there are currently 1,605 sick prisoners behind bars, 604 of whom are seriously ill. 249 of these sick prisoners are women. The number of sick prisoners is believed to be higher than official figures since many do not apply to the IHD and there has been a further increase in the last year.
NO PROPER MEDICAL EXAMINATION
The prisoners, many of whom are jailed for political reasons and given aggravated prison sentences, are fighting for their lives against various diseases. Heart, blood pressure, cancer, chronic diseases, kidney failure, diabetes, amnesia, vision impairment, incapability to walk, hard of hearing, paralysis, psychological problems... These are just a few examples of the health problems widely experienced by prisoners. They are struggling against these diseases in the poor conditions of the prisons.
Social activity rights of prisoners have also been suspended in the last period as they face problems with having access to health. Prisoners are taken to infirmaries or hospitals in handcuffs. They are often sent back to prison after a quick and careless examination. Upon returning from hospital, they are kept alone in quarantine for two weeks.
NO FAREWELL
Despite some international conventions which Turkey signed, prisoners who have problems in having access to health are not released. The release of sick prisoners is prevented either by hospitals or the Forensic Medicine Institute (ATK) or the prosecutor's offices. Even sick prisoners who have no hands, have lost their sight, or are unable to walk, are not released on the grounds of "posing a danger to public security" or to "state security" despite reports that they "cannot stay in prison". Ergin Aktaş, who has no hands and has COPD, and Mehmet Emin Özkan, 83, who has been in prison for 26 years and cannot walk, hear or see, are just two of these prisoners. Judicial authorities and government officials are turning a blind eye to the demands of human rights organizations and families to say "at least a goodbye".
SITUATION GETTING WORSE
Prisoners who are released due to the pressure of the public and human rights organizations die not long after. The latest example of this is a 70-year-old cancer patient, Mehmet Ali Çelebi. He was released from Sincan Prison on August 25, and died 10 days later in a hospital where he was being treated. According to the 2020 report by the IHD, 16 seriously ill prisoners died in prison, and 5 others died shortly after their release. In the first 3 months of this year, 2 seriously ill prisoners died in prison and another one died shortly after being released. According to the March 2018 report of the IHD, 3,500 sick prisoners lost their lives in the last 17 years. Furthermore, if we look at the post-2015-2016 years, when the government escalated the crackdown against the opposition, a much more worrisome picture emerges.
According to the data collected from 2016 to the present, at least 103 prisoners have died in Turkey's jails in the last 6 years.