1,098 rights defenders detained in Turkey in 6 months
The Human Rights Foundation of Turkey Documentation Centre reported that 1,988 rights defenders were detained between March 1 and August 31.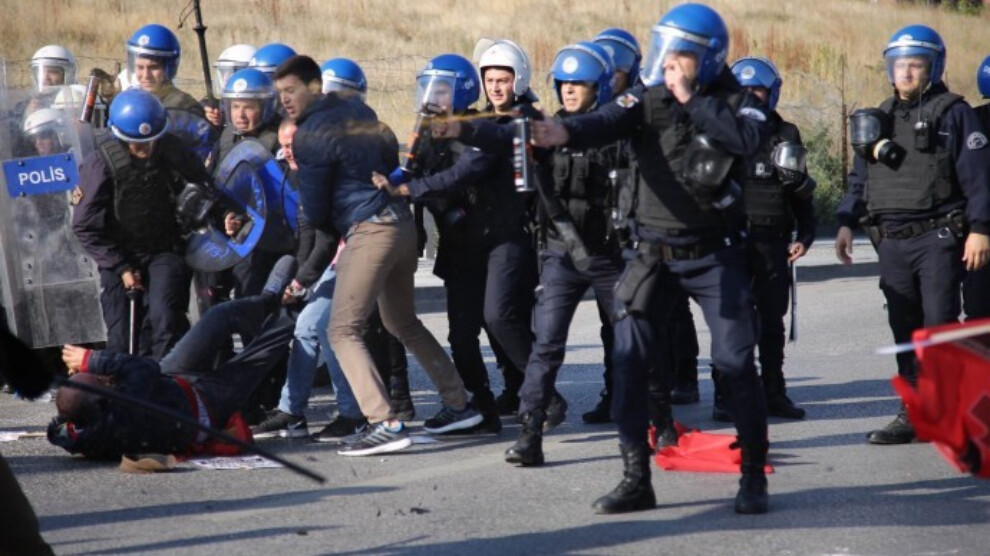 The Human Rights Foundation of Turkey (TIHV) Documentation Centre released data concerning the violations that took place in the country between March 1 and August 31. The report stated that the rights and freedoms guaranteed by the constitution and international conventions have been arbitrarily restricted in the last 6 months. It emphasized that the human rights defenders who opposed arbitrary treatment have faced detentions, arrests, torture and investigations.
BAN ON PUBLIC EVENTS FOR 729 DAYS
According to TİHV data, bans have been imposed on assemblies and demonstrations in 19 provinces and 3 districts for 729 days in the last 6 months, and an indefinite ban on activities in one district.  
A total of 124 events and activities were intervened during the mentioned period of time, including 23 events on women's and LGBTI+ rights, 21 events on union rights and 11 events on environmental rights. 21 events were prevented. An indefinite curfew was declared in 80 villages in 2 districts.
909 THOUSAND TL ADMINISTRATIVE FINES
During the same period, a total of 1,098 rights defenders, 119 of whom are women's and LGBTI+ rights defenders, and 14 of whom are environmental rights defenders, were detained. 290 rights defenders were fined 909 thousand 598 TL in total for the events and demonstrations they attended.
338 PEOPLE TRIED
During this period, 338 people, including more than 20 lawyers, 87 women and LGBTI+ rights defenders, and 7 environmental activists, were put on trial and 55 hearings were held. Moreover, judicial control measures were imposed on 107 rights defenders, and 33 rights defenders were imprisoned.
INVESTIGATIONS AGAINST 18 LAWYERS
Investigations were launched against the Izmir Bar Association and Diyarbakır Bar Association for the statements they made about LGBTI+ rights. Investigations have been launched against 26 rights defenders, 18 of whom are lawyers.