Journalists and family pay tribute to Yeni Ülke reporter
Cengiz Altun, a journalist with Yeni Ülke newspaper, who was killed by the Turkish state in Batman in 1992, was commemorated at his grave.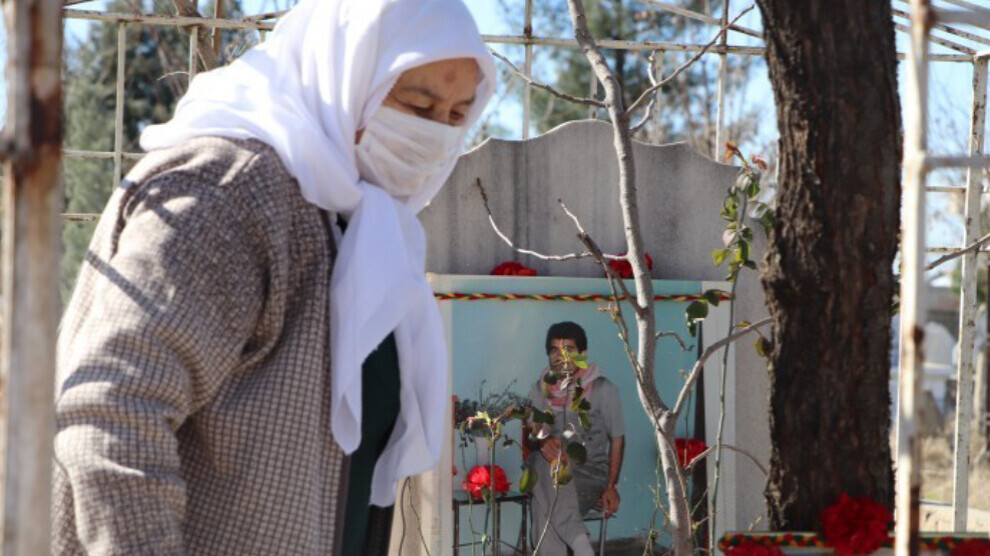 Cengiz Altun was murdered on 24 February 1992  in the province of Batman while on his way to the office of Yeni Ülke newspaper where he worked.
The journalist was commemorated by his colleagues and family at his grave in the central Çamlıca District.
His mother Türkan Altun, family members, Dicle Fırat Journalists Association (DFG) co-chair Serdar Altan and journalists attended the commemoration. Carnations were left over the journalist's grave.
Mother Türkan Altun said: "Today my son has thousands of colleagues. My son, those who follow your way continue their profession for you."
DFG co-chair Serdar Altan said: "Cengiz Altun was a fearless journalist. Cengiz was one of the first journalists to fell as martyr for a free press. After the murder of Altun, many other journalists such as Apê Musa, Hüseyin Deniz and Kemal Kılıç were killed."
Altan added: "They murdered Cengiz and his journalist friends, but there are many journalists who join the cause by using their pens. Their legacy continues in our profession."