CFWIJ says Turkey is carrying out a policy of intimidation against journalists
The Coalition For Women In Journalism called for the immediate release of journalists Şehriban Abi, Nazan Sala and Zeynep Durgut.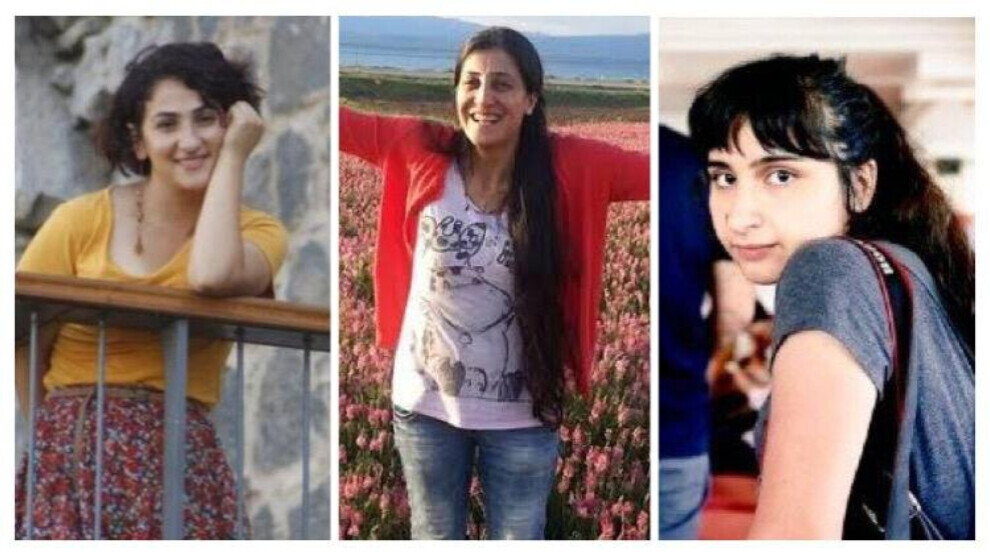 The Coalition For Women In Journalism (CFWIJ) issued a statement regarding the indictment filed against Jin News reporter Şehriban Abi, journalist Nazan Sala, and Mesopotamia Agency (MA) reporter Zeynep Durgut on terrorism-related charges.
In the statement the CFWIJ says that "both Şehriban and Nazan were apprehended by the authorities, where they remain behind bars. Zeynep, however, was listed in the indictment but has yet to be arrested. The Van 5th High Criminal Court accepted the case, and judicial proceedings are underway. The journalists, if convicted, face a sentence of up to 15 years in prison. The Coalition For Women In Journalism condemns the unfounded charges against journalists, and we demand their immediate release."
The indictment against journalists Sehriban and Nazan was completed and officially accepted by the Van 5th High Criminal Court on Tuesday. The journalists have been behind bars for 130 days awaiting their trial. Their first hearing of the trial will be held on April 2, 2021.
The prosecutor requested a sentence of up to 15 years in prison on the charge of being members of an armed terrorist organization. Journalist Nazan Sala also faces up to 13 years in jail for accusations of spreading terrorist propaganda through the press.
The journalists' notes, along with some issues of the Özgür Gündem and Azadiya Welat newspapers, were seized during the police raid and cited as evidence. The journalists' phone calls and digital materials from MA's Van office were also scrutinized as part of the indictment's preparation.
The Coalition For Women In Journalism demands "the authorities recognize and reprimand crimes against humanity, rather than putting politically-polarized pressure on press freedom in the country. We reiterate once again that journalism is not a crime. The arrests and methods of legal intimidation against journalists are blatant attacks on press freedom in Turkey. We affirm that our colleagues Şehriban Abi and Nazan Sala fulfill their journalistic duties and do not commit crimes in pursuit of their coverage. We call for their immediate release."
The Coalition For Women In Journalism
The Coalition For Women In Journalism is a global organization of support for women journalists. The CFWIJ pioneered mentorship for mid-career women journalists across several countries around the world, and is the first organization to focus on the status of free press for women journalists. We thoroughly document cases of any form of abuse against women in any part of the globe. Our system of individuals and organizations brings together the experience and mentorship necessary to help female career journalists navigate the industry. Our goal is to help develop a strong mechanism where women journalists can work safely and thrive.