MA journalist says he was strip searched while entering prison
Mezopotamya Agency journalist Mehmet Aslan, who was arrested for his journalism activities, was strip searched at the entrance of the prison.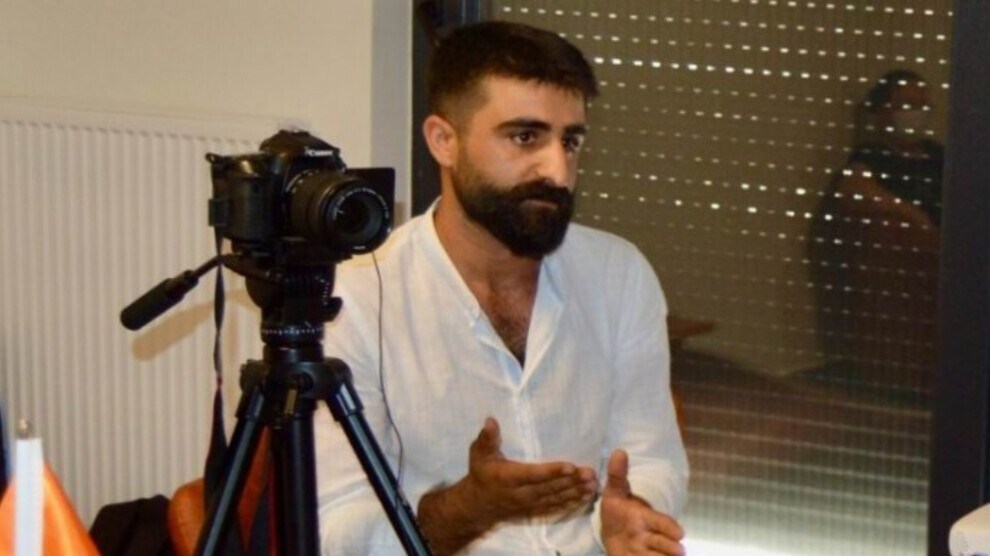 Mezopotamya Agency (MA) journalist Mehmet Aslan was detained in a raid on his home in Istanbul on 5 January as part of the investigation launched by the Antalya Chief Public Prosecutor's Office.
Aslan, who was held in Antalya L Type Prison, was strip searched at the entrance of the prison. Aslan told his older brother, Mehmet Şirin Aslan, during a phone call on Wednesday, that he had been strip searched.
Aslan's brother said that strip searching was something common in all prisons and added that his brother protested this treatment with the prison administration and demanded that the camera recordings be watched. "My brother has told me that he will not remain silent against rights violations and will continue his journalism from prison exposing and writing about all injustices."
Aslan said that his brother told him that prisoners are given small meals on the grounds that they supported the hunger strikes demanding the end of the isolation imposed upon Kurdish people's leader Abdullah Öcalan. "My brother told me that prisoners named Hasan Yakut, Ferhat Konuk, Hasan Katar support the hunger strike. Because of their support, food meals have been reduced to all prisoners. Letters are not delivered to prisoners, and books were allowed in a limited number. When I told Mehmet that I would send him books, he said that most of the time the books are not given."
HDP Kocaeli MP Ömer Faruk Gergerlioğlu, talked in his speech at the General Assembly of Aslan being strip searched.