Working Journalists' Day in Turkey
Journalists, rights organizations and political parties in Turkey mark 'Working Journalists' Day' and vow to expand the organized struggle.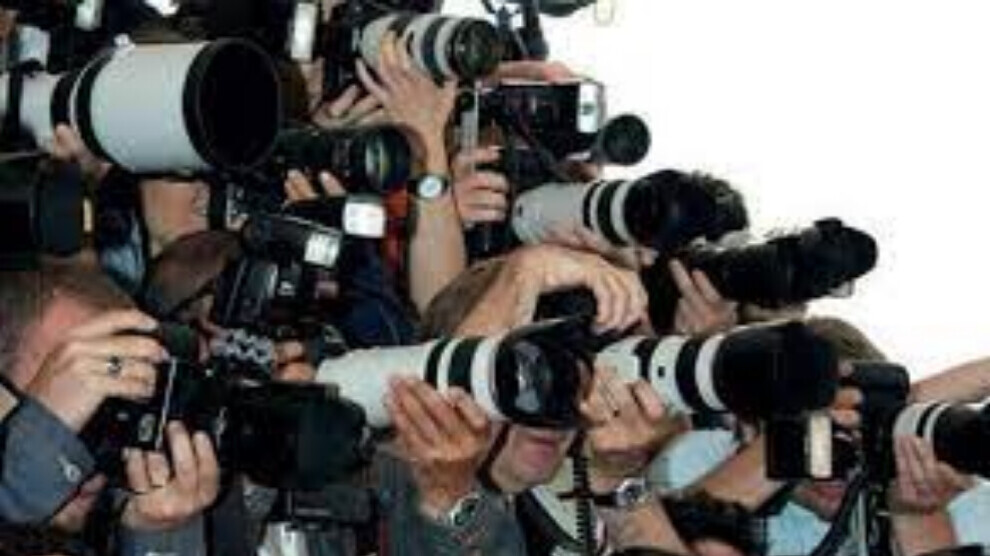 Mesopotamia Women Journalists Platform, Dicle Fırat Journalists Association (DFG), Peoples' Democratic Party (HDP), and the Human Rights Association (IHD) released written statements to mark January 10, the Working Journalists Day in Turkey.
"January 10 is not a day that we, journalists, celebrate, but a day when we organize and increase our struggle. Although we consider January 10 as an occasion to increase our struggle in terms of freedom of expression and press freedom, we face pressure, threats, arrests, censorship, obstruction, violence and unemployment. The situation is worsening in countries that have completely moved away from democracy and are ruled by a monist and totalitarian regime. Turkey, where the press has become a government mouthpiece, is one of these countries," Mesopotamia Women Journalists Platform said.
"Women journalists are dismissed under the pretext of the economic crisis, and most of them enjoy less job security and lower wages," the statement emphasized. "Journalists are prevented from reporting under free conditions. More than 90 percent of the newspapers, agencies and televisions have become pro-government. Those who disagree with the pro-government discourse continue to do their jobs under heavy pressure," the statement added.
"Women journalists are targeted the most among working journalists. State authorities place a strain on women journalists, rendering them unable to do their jobs properly," the statement noted.  
The violations of rights against women journalists in 2021 are as follows:
"6 female journalists (Ayşenur Parıldak, Elif Ersoy, Hatice Duman, Sibel Mustafaoğlu, Tülay Canpolat, Özlem Seyhan) are imprisoned.
19 women journalists were detained.
49 women journalists were blocked by the police while they were reporting.
19 women journalists were subjected to violence and ill-treatment.
5 women journalists were threatened, 2 were forced to work as a government spy.
2 women journalists were subjected to ill-treatment in prison.
9 women journalists faced investigations for their reports and social media posts.
13 women journalists faced lawsuits.
12 women journalists were sentenced to a total of 17 years, 8 months and 11 days in prison, and one journalist woman received a penalty fine of 7,080 TL.
There were 197 hearings in which women journalists were tried.
18 women journalists were acquitted, and one journalist received a verdict of non-prosecution.
The houses of 2 women journalists were raided by the police, yet the journalists were not detained after the raid.
1 woman journalist was put under house arrest.
3 women press workers were dismissed.
Press card of 1 journalist was cancelled.
The internet site of the JINNEWS women's agency was blocked 21 times.
Access to Bianet's violence report was blocked."
"Turkey is ranked 153rd in the 2021 World Press Freedom Index of Reporters Without Borders. According to the data of our association, 62 journalists are currently behind bars. The government's practices against journalists have now turned into a torture system," the DFG said.
The DFG statement also addressed the situation of journalist Rojhat Doğru who was recently sentenced to life imprisonment and 12 years in prison. "It should not be forgotten that there will always be journalists who defend the right of the people to receive information, working to reveal the truth and expose fake news," the statement said.
HDP's Co-Chair of Press, Broadcasting and Propaganda, Tayip Temel, stated that 274 journalists were put on trial in 128 cases, according to the data of the Journalists' Union of Turkey (TGS). "According to TGS data, the rate of unemployed journalists is around 40 percent. Both national and international reports expose the government crackdown on the press in Turkey."
"There are journalists who have confronted the government crackdown, researching and exposing the attacks against society, corruption, lies, poverty and disasters. The existence of these journalist colleagues is a hope for freedom and democracy in Turkey," Temel noted.
The IHD said that journalists are forced to pay allegiance to the government; "We will never stop defending the rights of journalists, demanding freedom of the press, freedom of expression and the right of the people to know the truth. We will be fighting for these freedoms in solidarity with journalists who are subjected to oppression."