'We are still waiting for justice to be served for Hrant Dink'
Tomorrow, January 19, marks the 15th year since journalist Hrant Dink was murdered. The Journalists' Association of Turkey (TGC) and the Press Council have commemorated the late journalist.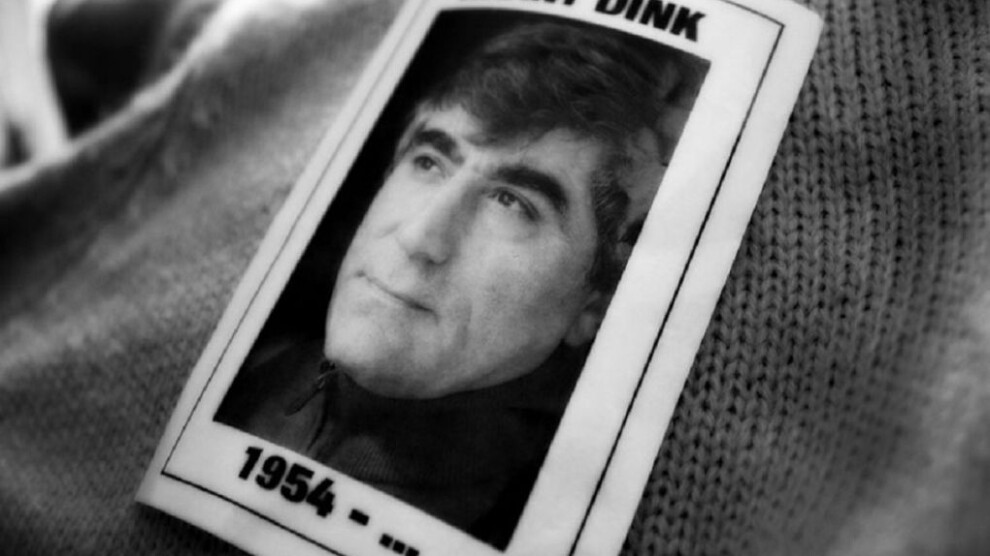 Agos Newspaper Editor-in-Chief Hrant Dink was killed in an armed attack on Şişli Halaskargazi Street, where the newspaper was located, on January 19, 2007. Tomorrow marks his 15th anniversary of death.
On this occasion, the Journalists' Association of Turkey (TGC) and the Press Council released written statements in memory of the late journalist and expressed their requests for justice one more time, Bianet reported.
In its statement, the TGC underlined that Hrant Dink, who defended universal peace, is known and remembered for his struggle for fraternity between the peoples of the two countries, Armeni̇a and Turkey.
The Association raised concerns that "we live in a country where the instigators and hired guns of 66 journalists' murders cannot be revealed."
"In an environment where the trial, detention and imprisonment of journalists over their thoughts and writings have become ordinary, we cannot talk about press freedom," the TGC underlined, recalling that "the colleagues who have taken up the duty to convey the truth to the people in an accurate and impartial manner are still working under pressure and threats."
"We know that we are all responsible for eliminating hate speech in the media in order to peacefully live in a society where there is no racism and discrimination," the Association stated further, "commemorating Hrant Dink one more time with love and longing."
In its statement, the Press Council said, "We are sad again on the 15th anniversary of Hrant Dink's massacre by dark forces."
The Council recalled that "Dink, as an intellectual in love with his country, waged a lifelong struggle to ensure that not war, but peace prevails and not hostility, but fraternity flourishes in this land."
"He was a good journalist; he always defended people's right to get information and freedom of expression and press," the Council said, recalling that "he was massacred by a hired gun in an assassination carried out by dark circles who were enemies of peace and freedom."
The Council raised concerns that "in the 15 years that have passed since then, the dark forces who had planned the Hrant Dink assassination behind the scenes cannot be fully revealed."
"Unfortunately, as is the case with the murders of other journalists and intellectuals, we keep on living in shame for being unable to bring the Hrant Dink murder into light," the Press Council said, "respectfully commemorating Hrant Dink on the 15th anniversary of his massacre."