Two MA journalists released from prison
An Istanbul court has ordered the release of journalists Sadık Topaloğlu and Sadiye Eser during the first hearing held on Thursday. Both have been released from prison in the evening.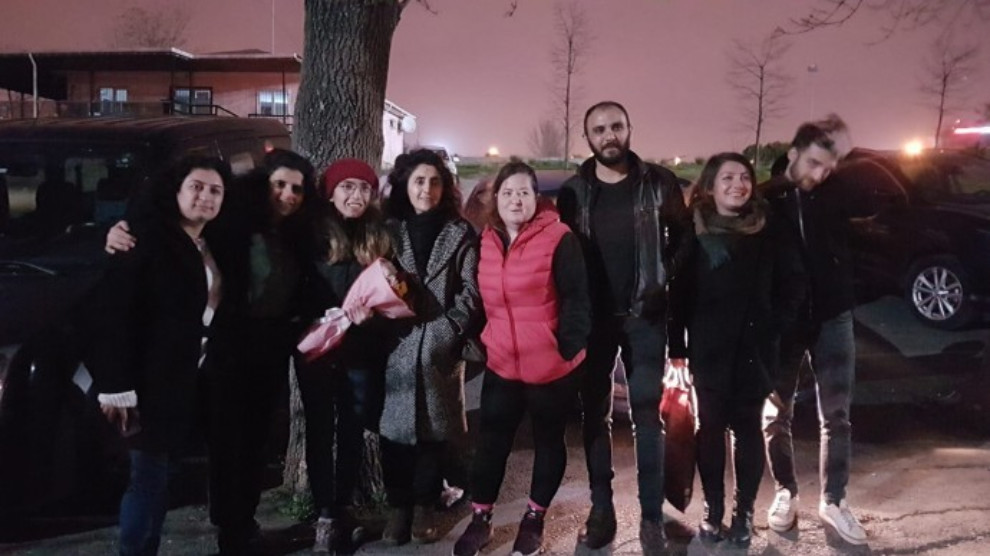 Mesopotamia News Agency (MA) reporters Sadiye Eser and Sadık Topaloğlu were imprisoned in early December, accused of "membership to a terrorist organization" because of their journalistic activities.
The first hearing in the trial against the two journalists has been held at the 22nd Heavy Penal Court of Istanbul on Thursday. Both journalists attended the hearing via video-conferencing system SEGBIS. They rejected the accusations and demanded to be released.
The court ruled for the release of the two journalists on condition of judicial control and adjourned the hearing to October 15.
In the evening hours, Sadık Topaloğlu was released from Silivri Prison and Sadiye Eser from Bakırköy Women's Closed Prison. They were welcomed by their families and colleagues.
The journalists highlighted the threat posed by the coronavirus, saying measures to counter the spreading pandemic in prisons were inadequate.
The journalists called for the release of their jailed colleagues and thousands of political prisoners behind bars.