Two hearings of Özgür Gündem newspaper adjourned
The hearings in two trials of the opposition Özgür Gündem Newspaper were held at Istanbul 2nd Criminal Court of First Instance. The next hearings in both trials were postponed to 13 July.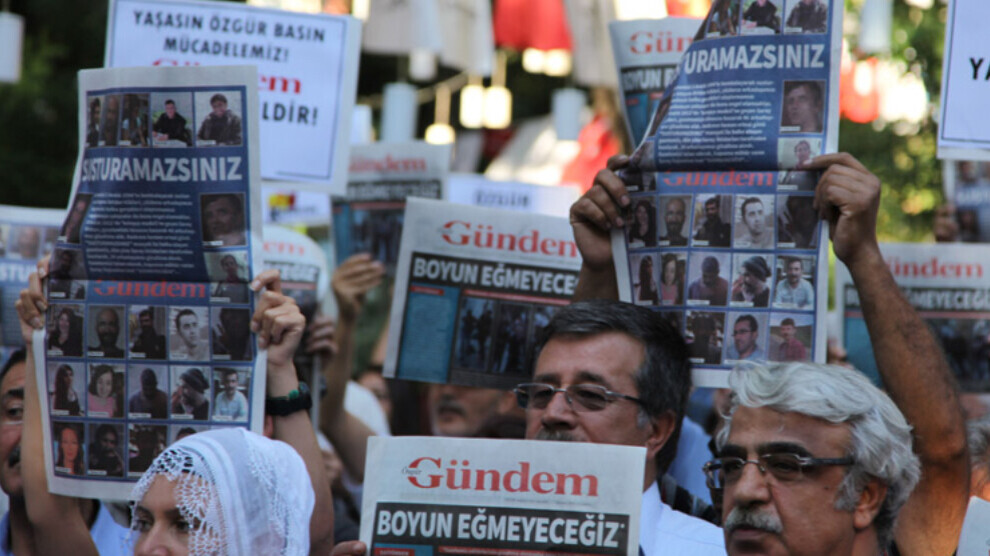 Özgür Gündem Newspaper which is known for its extensive reporting on the Kurdish-Turkish conflict, was shut down by a governmental decree (KHK).
Co-editors-in-chief of the newspaper Huseyin Aykol and Zana Kaya, managing editor Inan Kızılkaya and Kurdish politician Hatip Dicle stand trial for "humiliating the judiciary or police force" and "Turkish nation, Republic and Turkey Grand National Assembly".
Meanwhile the 16th hearing of the trial of journalist Can Dündar, who participated in the on-duty Editor-in-Chief campaign launched in solidarity with Özgür Gündem, and the newspaper's managing Editor İnan Kızılkaya was held. Both journalists are charged with "insulting public officials".
The court issued an arrest warrant against Can Dündar and adjourned the next hearing to 13 July.