The Republic of Ireland has voted for Europe and unity
An official RTE-TG4-Red C exit poll following the Republic Ireland elections predicted Sinn Féin should be able to hold onto its three seats in the European Parliament, while the Green party is in surprise contention to win up to three seats.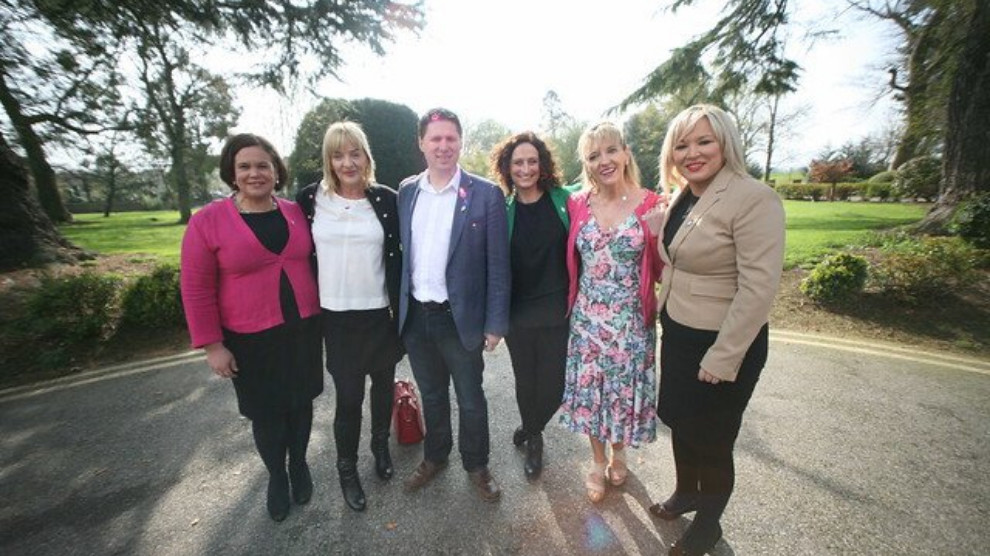 The biggest change in Dublin, where four seats are being contested today, was that Green Party candidate Ciaran Cuffe will take 23% of first preferences.
Fine Gael's Frances Fitzgerald is likely to hold onto her seat at 14%, although much lower than had been previously predicted, while Fianna Fáil's Barry Andrews could possibly make a gain with 12%.
Sinn Féin's Lynn Boylan is on 10% and is in a battle to hold her seat alongside left-wing independent Clare Daly, who is on 12%.
The exit poll has a margin of error of 4%. It did not measure the unpredictable lower-order preferences of eliminated candidates, which will make a difference as votes are transfered in successive counts.
Also according to the exit poll, the public voted to adjust the 26 County divorce laws and allow couples to divorce after two years of living apart.
The exit poll on the referendum said 87% of people voted for the changes, compared to just 12% who were opposed.
According to the survey of first preferences in the local elections, it looks like a tight battle whether Fine Gael or Fianna Fáil will come out in top spot, after the poll put both parties neck-and-neck on 23%.
The Green Party is set for a significant increase in its local representation, with the poll indicating it reached 9% after reaching only 2% nationally last time out.
Sinn Féin is holding, with perhaps a slight decrease.