Sarikaya: Resistance continues, Öcalan's views are what matters
Strasbourg hunger striker Mustafa Sarikaya said the resistance continues and that they will base themselves on the message Kurdish People's Leader Abdullah Öcalan sends.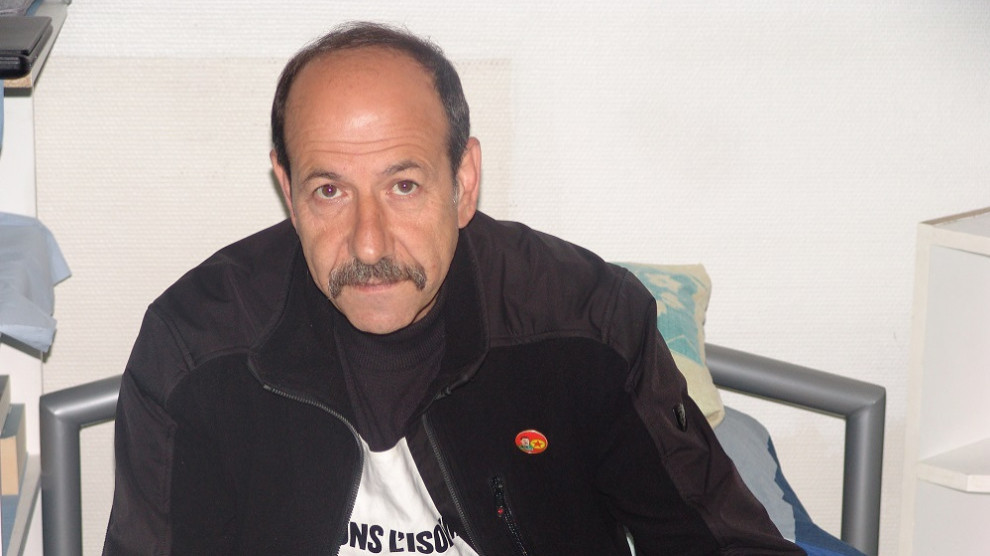 On December 17, activists in Strasbourg joined the indefinite non-alternating hunger strike launched by Leyla Guven on November 7 against the isolation imposed upon Kurdish People's Leader Abdullah Öcalan.
As the public waits for a message from Öcalan on the hunger strikes and the death fast following his meeting with his lawyers, the resistance in Strasbourg continues.
The activists continue their resistance with the motto, "Break the isolation, smash fascism, free Kurdistan" as hundreds visit from France, Germany and Switzerland.
"THE RESISTANCE IS ABOUT THE FATE OF THE KURDISH PEOPLE"
Politician Mustafa Sarikaya who was among the activists who issued a joint press statement said the resistance of 160 days is a great resistance and that the greatest resistance is in Imrali, continued by Öcalan.
Sarikaya said the global public is waiting to hear what Ocalan said at his meeting with his lawyers and that they are also monitoring the process closely.
Sarikaya pointed out that the resistance against the isolation has concrete goals and that the resistance is about the fate of the Kurdish people, having spread throughout prisons with thousands of participants and throughout the world. Sarikaya added that the hunger strikers all have the one goal of ending the isolation, and the resistance continues in Kurdistan and several countries around the world. Sarikaya said the lawyers are informing the protesters after the visit.
Sarikaya said activists around the world should be informed on the ideology of Öcalan.
ÖCALAN'S DEMANDS ARE WHAT MATTERS
Sarikaya said the resistance continues and advances towards achieving its goals, and warned against the Turkish state's tricks.
Sarikaya said Öcalan's message is what matters for them and added that they will declare their position to the public depending on that.
Sarikaya continued: "I would like to remind everyone again that we are going through a delicate process. This protest has concrete demands. Now there has been a second visit with Leader Apo. We want to be informed of everything point by point in this matter."
"ÖCALAN VALUES HUNGER STRIKERS' VIEWS"
Sarikaya said the statements to be made by the Kurdish Freedom Movement as well as by the lawyers are important and that the process at hand is a technical one.
Sarikaya said the lawyers will share with them Öcalan's statements and added that Öcalan values the hunger strikers in particular.
Sarikaya said the current state of things was made possible by the resistance against isolation and that what is important to them is what Öcalan says. Sarikaya stressed that the hunger strikers do not have a concern or goal to "end the hunger strikes" and called on the public to wait for the statement Öcalan's lawyers will release about his message.