Prison sentence asked for journalists criticizing Afrin offensive
Three left-wing journalists in Turkey are to be sentenced on terror charges for their criticism of Turkey's war of aggression against Afrin. They have already spent several months in pre-trial detention.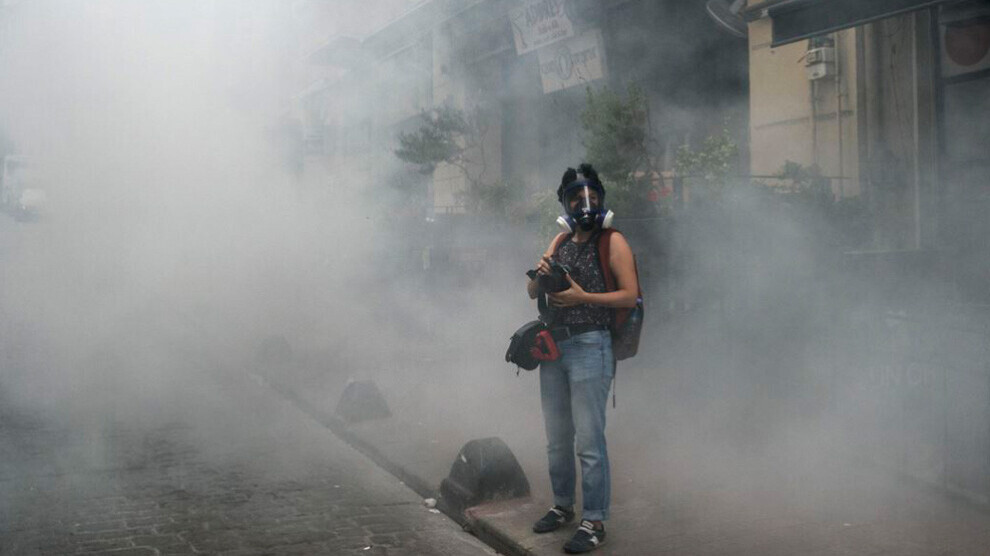 The trial of six people accused of terrorism for their criticism of Turkey's invasion of Afrin in 2018 continued at a court in Istanbul on Tuesday.
Among the defendants are three left-wing media workers, who are the editor-in-chief of the Mücadele Birliği (United Resistance) newspaper, Süleyman Acar, the head of the Önsöz Dergisi (Foreword) magazine, Songül Yücel, and the correspondent of the Atılım (Foray) newspaper, Serpil Ünal. Those accused also include Atılım readers Inci Şahin and Tuğba Acar, as well as an activist of the women's organization Emekçi Kadınlar (Proletarian Women), Nurten Karahancı.
The defendants had been arrested on March 30, 2018, due to critical posts on social media in connection with the occupation of the formerly self-governing canton of Afrin in northern Syria. After about four months in pre-trial detention, the arrest warrants were lifted, but the trial has continued, albeit delayed.
At the hearing at the 36th Criminal Chamber of the Istanbul Jury Court, the prosecution demanded prison sentences on charges of membership in a terrorist organization and alleged terrorist propaganda. The defendants' legal counsel requested an adjournment of the proceedings in order to comment. The court accepted the request and ordered the continuation on March 9, 2021.