New indictment against journalist Sherwan Sherwani jailed in South Kurdistan
A new indictment has been filed against journalist Sherwan Sherwani, who has been imprisoned in southern Kurdistan. The Asayish of Hewlêr accuses him of defamation.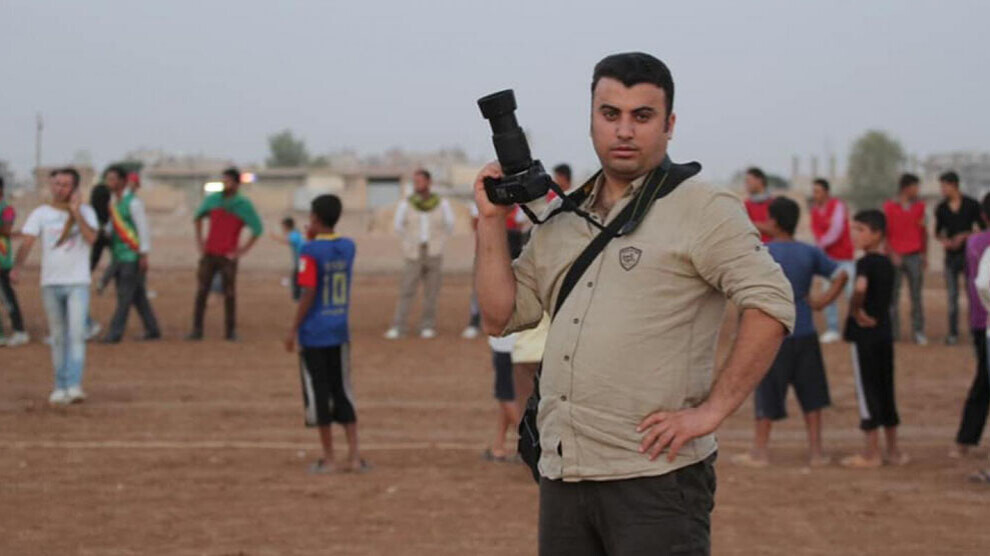 A new charge has been brought against journalist Sherwan Sherwani, who has been imprisoned in southern Kurdistan. The Asayish (Public Security Force) of Hewlêr (Erbil) accuses him of defamation, as confirmed by his lawyer Bashdar Hassan. "He was taken to a police station in Hewlêr today. The new proceedings are based on statements from his defense in the Behdinan trial, which he made in connection with his treatment by the Asayish. The security authorities see this as damaging their reputation," Hassan said. The lawyer finds the accusations "absurd."
Sherwan Sherwani, his colleagues Guhdar Zebari and Ayaz Karam, and activists Shivan Saeed Omar and Hariwan Issa were each sentenced two weeks ago to six years in prison for "undermining national security." All five had been arrested in October in connection with anti-government protests in southern Kurdistan. The trial against them drew sharp international criticism, as the entire proceedings as well as the sentences appear politically motivated. Prime Minister Masrour Barzani (KDP) had publicly described the activists and journalists from the Behdinan region as "agents" and accused them of espionage only a few days before the verdict was announced. The people concerned firmly reject these accusations and have filed an appeal. A decision is expected to come out on March 16.
However, the five men have been on hunger strike for over a week to protest their poor prison conditions. According to the human rights organization Amnesty International, they are being held along with more than 100 prisoners in overcrowded cells where they cannot sleep, stand or walk. "Under these conditions, corona virus is a particularly grave danger to them," warns the human rights organization, which calls the trial of Sherwani and his friends a "blatantly unfair trial" that was "rife with serious allegations of torture and other ill-treatment and based on an obviously trumped-up charge." The sentence must be immediately overturned, the organization said, demanding an effective investigation into the allegations of torture and ill-treatment in order to hold the perpetrators accountable and make reparations. An Urgent Action has also been underway for the five journalists and activists for several days.
Initiating libel suits against imprisoned opposition figures is not uncommon in Southern Kurdistan. Legal hurdles are set with measures such as these to counteract premature releases from prison. In addition, the psychological pressure on those affected, who are usually subjected to mistreatment and sometimes torture while in custody, is increased.