Kurdish journalist Maroofian released on bail
Kurdish journalist Nazila Maroofian, who was arrested 4 times after interviewing Jina Amini's father, was released on bail.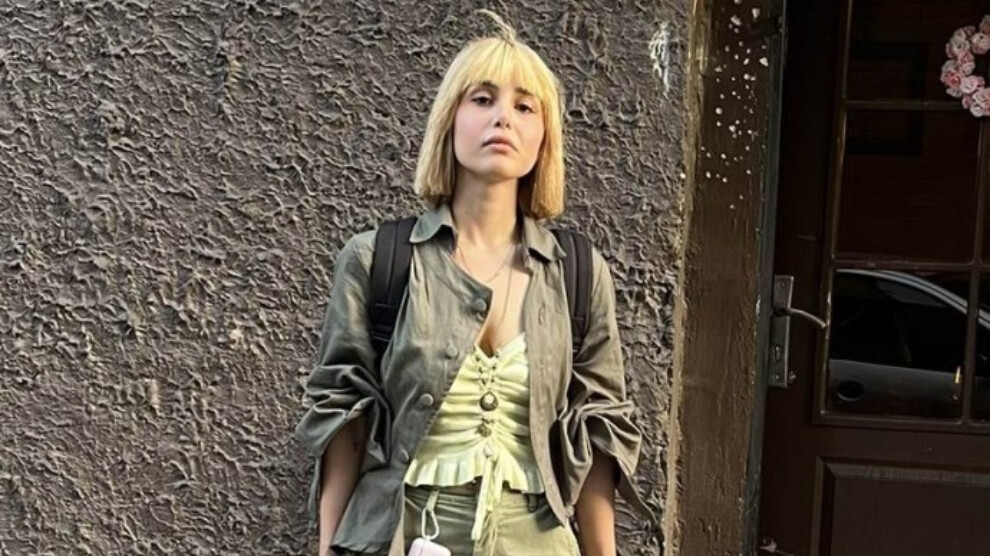 Kurdish journalist Nazila Maroofian, who interviewed the father of Jina Amini, who was murdered by the Iranian regime in September 2022, was arrested for the fourth time on 30 August.
Journalist Maroofian, who was held in Evin Prison, was released on bail. Maroofian had been on a hunger strike since 1 September after denouncing that she had been sexually assaulted while in custody.
Background
The 23-year-old Kurdish journalist Nazila Maroofian has been arrested. She was first targeted by the regime authorities last October because of an interview with Amjad Amini, the father of Jina Mahsa Amini, whose violent death in police custody on 16 September 2022 ignited the popular uprising in Iran and East Kurdistan. Amini accused the authorities of lying about his daughter's death. According to official information, "health" problems led to the death of 22-year-old Jina Amini. Her family, however, said that she was killed by police officers who hit her in the head. This was also indicated by statements from the Tehran hospital to which Amini was admitted on 13 September 2022. By then she was already brain dead.
Maroofian was sentenced to two years in prison in January for "propaganda against the state" in connection with her reporting on the death of Jina Mahsa Amini. She had recently left prison on bail. She was imprisoned again in July because, among other things, she had written about cases of sexual assaults on female prisoners in Iran. In mid-August she ended up behind bars again, this time in Waramin, just 24 hours after her release. Maroofian, who, like Jina Mahsa Amini, comes from Seqiz in East Kurdistan and works for the media platform Rouydad 24, is also studying at Tehran's Allameh Tabatabai University.
After her recent release, she published several photos on social networks that showed her without the obligatory headscarf. According to the KHNR, Maroofian received repeated threatening calls from officials in the Iranian Ministry of Intelligence, who asked her to stop her activities on social networks.
Maroofian's most recent detention was justified by the Iranian authorities with a post on X (formerly Twitter) in which the journalist expressed solidarity with the Iranian singer Mehdi Yarrahi. The musician was recently arrested by the regime for publishing a song in which he questioned the obligation to wear a headscarf. The "illegal song," as the mullahs' judiciary labelled the song, called 'Roosarito' (Your Headscarf), refers to the 'Jin, Jiyan, Azadî' revolution led by women. Yarrahi sings, among other things: "Take off your headscarf, let your hair free (...)."
The piece is "dedicated to the noble women of my homeland who are courageously at the forefront of the 'Women, Life, Freedom' movement."