Kurdish journalist detained earlier today, jailed in Şırnak
Mezopotamya Agency journalist Berzan Güneş was arrested allegedly on the grounds of social media posts.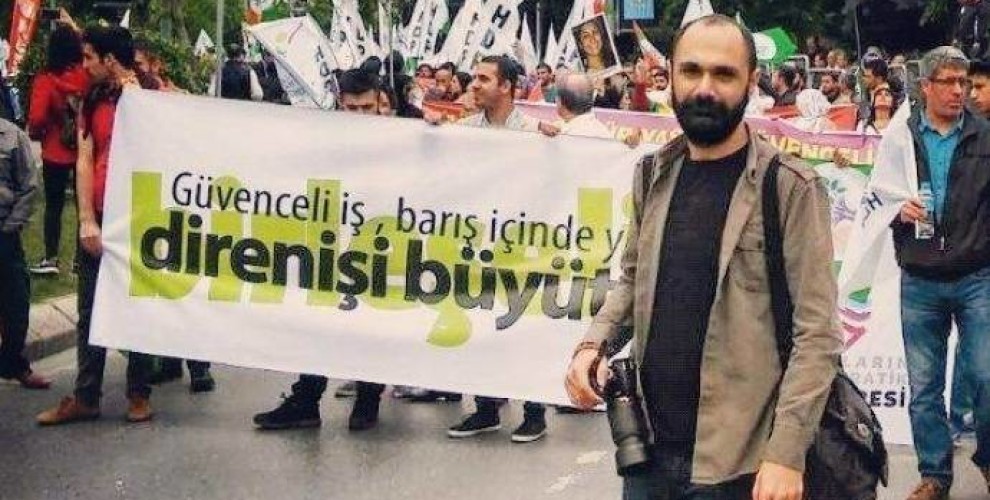 Mezopotamya Agency correspondent Berzan Güneş had gone to Sirnak city center to make a news follow-up. According to information from the agency, the journalist was taken to court after being detained at a police control point in the morning hours.
Güneş was detained in the scope of an investigation launched by Iğdır Public Prosecutor's Office and was taken to Şırnak Courthouse where he gave a statement to Iğdır Criminal Court via Sound and Video Information System (SEGBIS) in relation with the content he shared on his social media accounts.
Güneş gave his statement to Igdır Criminal Court for the second time and was arrested on charges of "making propaganda for the organization", which refers to PKK. Güneş was sent to Sirnak T Type Closed Prison. The journalist's camera was also confiscated.
On April 4th, the journalist's father, Ahmet Günes (68), was taken into custody as a result of a house search carried out by police who was looking for the journalist in his family home in Igdir. The father was then released.
Having learned that he was sought by police, the journalist went to the Cizre District Police Department, and gave his statement and then released.
192 journalists in jail
According to the latest report released at the beginning of June by the Free Journalists Initiative (Özgür Gazeteciler İnisiyatifi, ÖGİ), there are 192 journalists in Turkish prisons.
In the last four years there has been an increase in detention orders for journalists on the base of what they share on social media.