Kurdish journalist Bayram remains in prison
Kurdish journalist Hamdullah Bayram must remain in prison. The employee of the newspaper "Yeni Yaşam", who has been imprisoned since March, is charged with alleged PKK membership and faces up to 15 years in Turkish prison.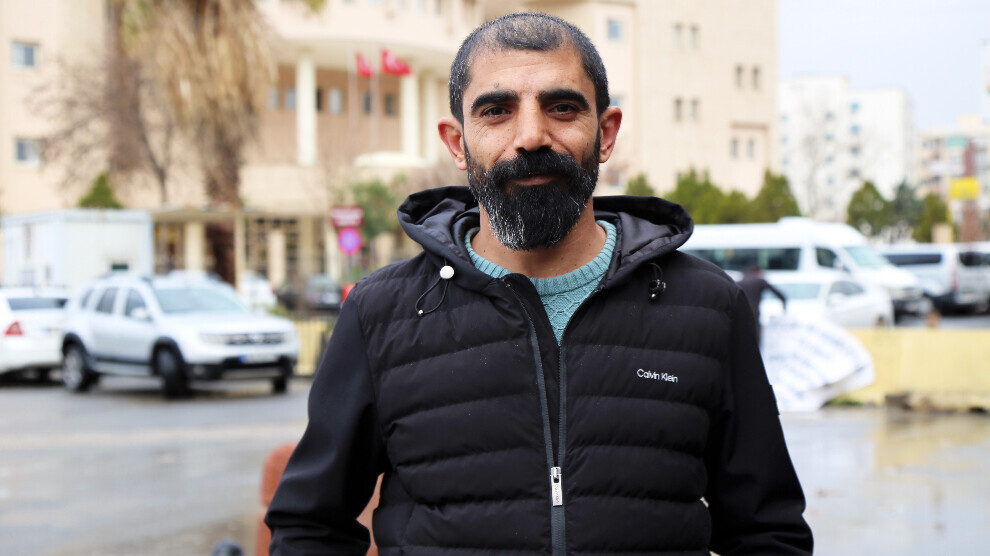 Kurdish journalist Hamdullah Bayram must remain in prison. A criminal court in Urfa (Riha) on Monday rejected a request from his defense lawyer Resul Temur to revoke the arrest warrant and release the Yeni Yaşam newspaper employee. The reason given was the risk of escape.
Hamdullah Bayram has been in prison since March on suspicion of membership in the Kurdistan Workers' Party (PKK) and alleged support for the organization. His defense lawyer said that the allegations against him are related to his work for the free Kurdish press. The trial against Bayram has been brought to a standstill, because this and another case against the Kurds were merged into one case.
Shortly after his arrest, Bayram was included as a further suspect in a case against eleven colleagues, nine of whom were in custody for seven months on "terror" allegations. The second case concerns Bayram's work for the newspaper "Özgürlükçü Demokrasi", which was banned by state decree. He is accused of continuing to distribute legally published newspapers and magazines in Turkey.
The basis of the accusations against Bayram in both proceedings are articles dealing with political events in Kurdistan, and the statements of the anonymous witness "K8Ç4B3L1T5", who stated in an earlier trial that he was a state agent at the Mezopotamya news agency (MA). A significant part of the indictment also consists of statements about the PKK and its umbrella organization KCK (Community of Kurdistan Societies). The public prosecutor's office asked for a sentence in the upper range and called for a conviction according to Article 314/1 of the Turkish Penal Code. Bayram faces a prison sentence of between seven and a half and fifteen years if he is convicted.
The trial against Bayram is scheduled to continue on 23 October. Due to the scheduling of a nearby date, the court ordered the journalist to be held in the high-security prison in Urfa instead of returning him to the Sincan prison near Ankara, where he has been held since the spring.
Repression against journalists
State repression, accusations of alleged support for terrorism or insulting the president, hindrances to research and threats on the street: all of this is part of everyday life for free press journalists in Turkey. Anyone reporting from the Kurdish regions of the country is under special observation by the authorities and the judiciary. According to a report by the journalists' association DFG (Dicle Fırat Gazeteciler Derneği), there are currently at least 59 journalists (as of 3 September 2023) in Turkish prisons. This means that Turkey remains one of the largest prisons for media professionals in the world.