Journalist Rojin Altay sentenced to prison
Kurdish journalist Rojin Altay was sentenced to one year and three months imprisonment for "PKK propaganda" for sharing a photo of Sakine Cansız with the text "Resistance means life" on Twitter.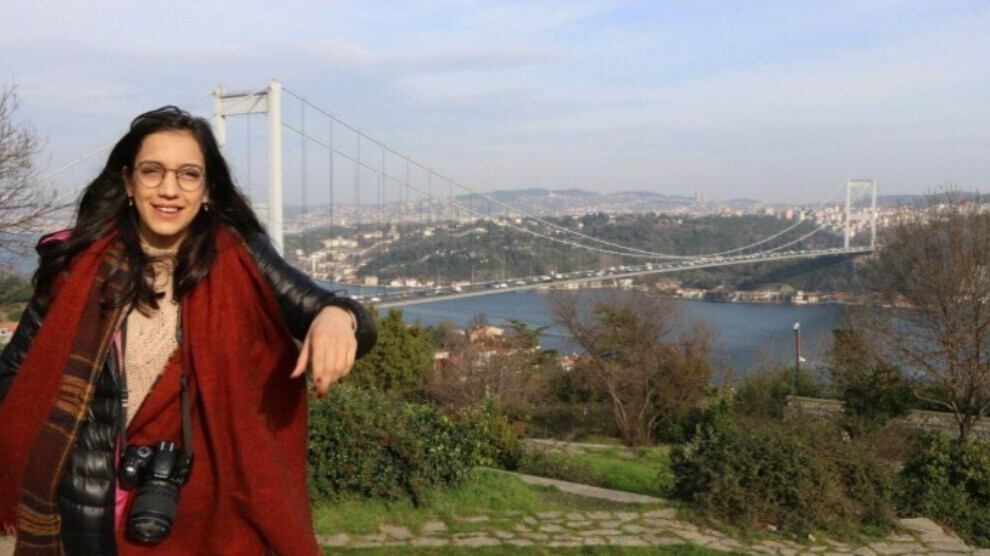 Rojin Altay, a journalist the daily newspaper Yeni Yaşam, has been sentenced to one year and three months imprisonment at the 22nd Heavy Penal Court in Istanbul. The journalist had been detained in January 2023 at Istanbul's Sabiha Gökçen airport as an alleged member of a terrorist organisation and taken to Vatan police headquarters in Istanbul's Fatih district, which is notorious as a torture centre. As is customary in political trials in Turkey, she was deprived of access to lawyers for 24 hours and the file was placed under secrecy.
Rojin Altay was initially charged only with "propaganda" for the Kurdistan Workers' Party (PKK). Her "offence" was a tweet with a photo of Sakine Cansız, murdered by the Turkish secret service in Paris in 2013, and the text "Resistance means life", which Rojin Altay shared on her Twitter account. The defendant did not attend the first main hearing in the trial and was defended by lawyer Özcan Kılıç.
Kılıç pointed out that the investigation against his client for alleged PKK membership has not yet been concluded and the accusation of "terror propaganda" is listed in the file as evidence. In this respect, he said, there was a procedural error and the offence was time-barred.
The court did not accept the arguments of the defence and sentenced Rojin Altay to one year and three months in prison. The sentence was based on the fact that the minimum sentence for "organisational propaganda" is one year. Because the crime was committed on Twitter, the offence was aggravated and punished with one and a half years imprisonment. The defendant's "good conduct" was taken into account as a mitigating factor, which is why the sentence was suspended.