Journalist Abdurrahman Gök remains in prison
Mesopotamia News Agency (MA) editor Abdurrahman Gök has been behind bars since 27 April, accused of membership in the PKK.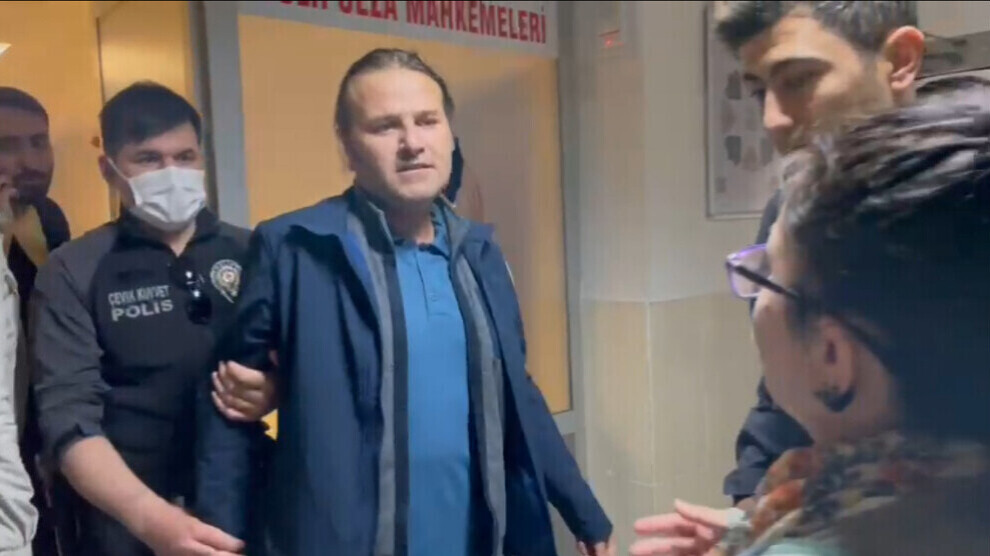 On 25 April, coordinated dawn raids in Turkey targeted homes and offices of over a hundred people, including journalists, lawyers, rights defenders, political activists and artists in 21 provinces, based on unclear charges.
128 people were taken into custody, including 10 journalists who were referred to court after giving their statements to the police in the scope of an investigation launched by Diyarbakır Chief Public Prosecutor's Office.
The detained journalists included Mesopotamia News Agency (MA) editor Abdurrahman Gök and reporters Ahmet Kanbal and Mehmet Şah Oruç; editor-in-chief of Yeni Yaşam daily newspaper Osman Akın; the publisher of the only Kurdish print newspaper in Turkey, ​​Xwebûn Weekly, Kadri Esen; JinNews reporter Beritan Canözer, and journalists Mehmet Yalçın, Mikail Barut, Salih Keleş and Remzi Akkaya.
After their referral to court, Abdurrahman Gök, Beritan Canözer, Mehmet Şah Oruç and Remzi Akkaya were sent to prison in Amed on 27 April on charges of "membership in a terrorist organization" and "spreading propaganda for a terrorist organization". Canözer was released on 23 June, after the indictment against her was accepted.
The first hearing in the case against Abdurrahman Gök was held at Diyarbakır 5th Heavy Penal Court on Thursday.
The Dicle Fırat Journalists' Association and Mesopotamia Women Journalists' Platform made a press statement in front of the courthouse before the hearing, to the accompaniment of journalists, relatives of Gök, Green Left Party deputies Serhat Eren, Cengiz Çandar ve Meral Danış Beştaş, CHP (Republican People's Party) MP Sezgin Tanrıkulu and representatives of political parties and civil society organizations.
Speaking here, DFG Co-Chair Serdar Altan said, "Journalists will not remain silent. They will continue writing the truth."
MKGP Spokesperson Roza Metina stated that journalists were unlawfully imprisoned, while Green Left Party MP Cengiz Çandar said: "Freedom of the press is downtrodden in Turkey."
CHP MP Sezgin Tanrıkulu stated: "The children and successors of Musa Anter have never given up the struggle for truth in this geography."
The court ruled for the continuation of Gök's detention and adjourned the hearing until 5 December.
Abdurrahman Gök is a photo reporter and is also internationally known for his journalistic work, as it was only thanks to his efforts that the public learned that the death of the young art student Kemal Kurkut, who had been shot dead by a police officer on the fringes of the Newroz celebrations in Amed in March 2017, was in fact a premeditated murder. Gök had pressed the shutter release of his camera eight times and documented that the official version, according to which Kurkut was a "suicide bomber", was only invented by the police. Nevertheless, the shooter was acquitted.