IPI to European Union: Prioritize press freedom in Turkey
International Press Institute has addressed an open letter to the President of the European Council ahead of EU leaders' meeting this week and called on the European Council to prioritize press freedom in Turkey.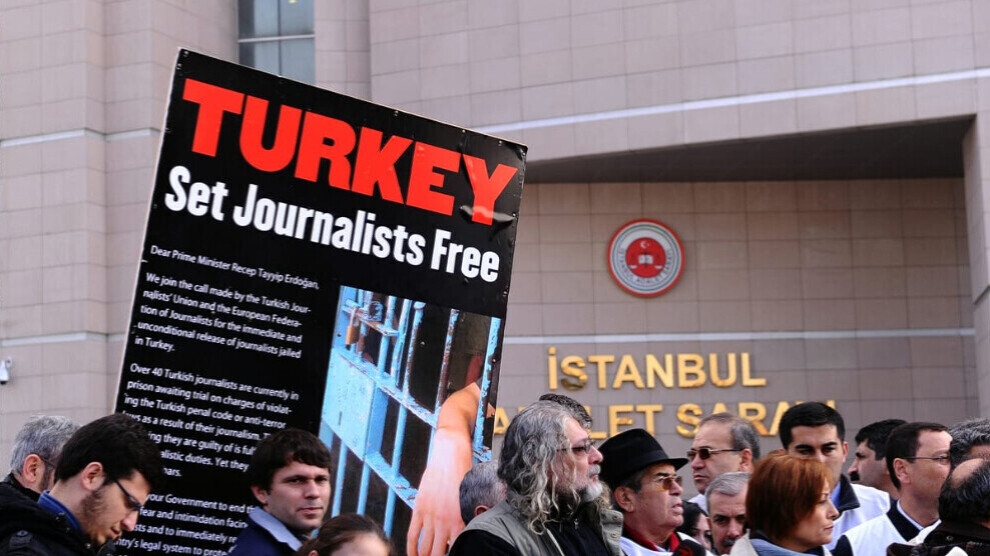 International Press Institute (IPI) has addressed a letter to President of the European Council Charles Michel and called on the Council to prioritize press freedom in Turkey ahead of the European Union (EU) leaders meeting where EU-Turkey relations are on the agenda.
"On behalf of the International Press Institute (IPI), a global network of editors, media executives and leading journalists for press freedom, we are writing to you ahead of European Council meeting on March 25 and 26 where EU-Turkey relations are on the agenda as part of the discussions on the Eastern Mediterranean," reads the open letter, briefly adding:
'At least 67 journalists behind bars'
"IPI calls on the European Council to insist on concrete and measurable improvements in Turkey's domestic human rights record and specifically an end to the targeting of independent media and restrictions of press and media freedom as a prior condition to any improvement in diplomatic relations.
"Currently, there are at least 67 journalists in prison in Turkey, 53 of whom were convicted mostly on terrorism-related charges in retaliation for their journalistic work. Defamation charges for insulting public officials including President Erdoğan are also commonly used to criminalize journalism. 
"Since the beginning of 2021 alone, IPI has recorded that Turkish courts sentenced 14 journalists to a total of 45 years and 8 months. Since the 2016 coup attempt journalists have been sentenced to a total of 1430 years of prison. Furthermore, the independent press in Turkey has been muzzled to such an extent that the space available for critical, investigative journalism today is almost non-existent.
"We urge the European Council to take the opportunity of this meeting to send a strong message that press freedom and fundamental rights are central to the EU's principles underlying its foreign policy and that improved relations, economic or otherwise, can only be offered on the basis of Turkey's respect for press and media freedom."
Letter also shared with Borrell, von der Leyen
IPI has shared the letter also with European Commission President Ursula von der Leyen and Commission Vice-President and High Representative Josep Borrell, who is expected to submit a report on EU-Turkey relations ahead of the EU leaders' meeting.
According to preview information gained by local news on the report, his report is expected to describe the domestic situation in Turkey as "deteriorating". But, the detailed scope remains unpublished.