HDP: Iran abandoned journalist Oruç barefoot in border area
Journalist Aziz Oruç has been arrested and tortured in Iran. He was subsequently released in the Turkish border area. The HDP has shared details of the case.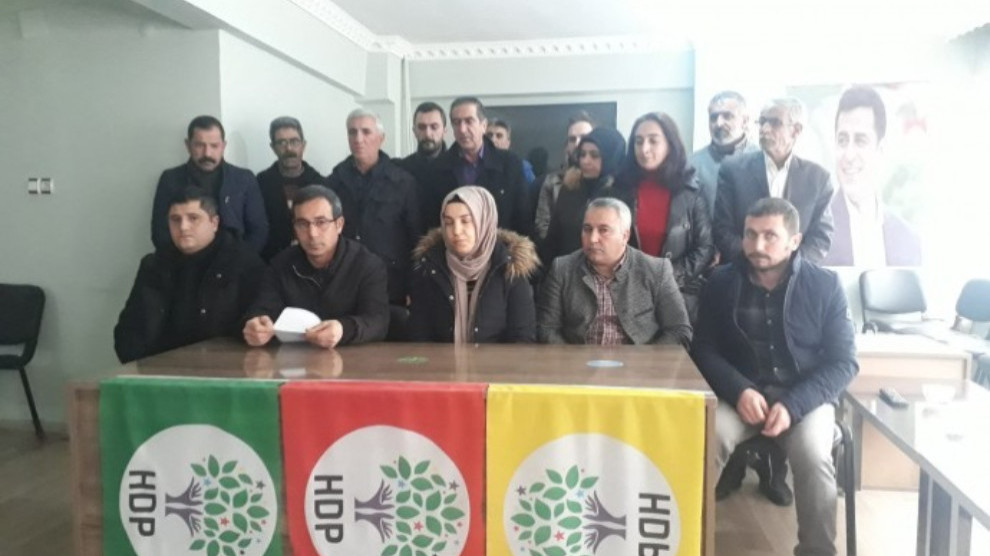 For three days the Kurdish journalist Aziz Oruç has been in custody in Doğubayazıt district in the Northern Kurdistan province of Ağrı.
HDP politicians Abdullah Ekelek and Muhammet Ikram Müftüoğlu, who were also detained alongside Oruç on Wednesday, have been remanded in custody on Friday. The public prosecutor's office accuses them of "supporting a terrorist organization".
The HDP Doğubayazıt district branch has spoken about the case at a press conference today. According to the HDP, Abdullah Ekelek, co-chair of the district association, together with former city councillor Muhammet Ikram Müftüoğlu, helped the journalist after he was abandoned by Iran in the border area.
Ismet Demir said on behalf of the district association at the press conference in the local HDP headquarters, that Aziz Oruç was described as a terrorist in the AKP-controlled media, although it is generally known that he is a journalist. Oruç had gone to Southern Kurdistan in 2017. From there he went to Iran in order to reach Europe via Armenia. He was eventually arrested and tortured in Iran. A few days later he was released barefoot by Iranian security forces in the Turkish border area.
Ismet Demir reported on the further events: "Somehow Aziz Oruç managed to reach our representatives and ask for help. The MPs called our district association chairman Abdullah Ekelek because he was nearby. Ekelek then went to the place that Aziz Oruç had reached barefoot and half frozen, and helped him. The next day they waited by the side of the road for a taxi to take Oruç to his family, when they were suddenly thrown to the ground and arrested with their hands handcuffed on their backs."
Demir explained that the arrests of Ekelek and Müftüoğlu were based on incomprehensible reasons, calling for the immediate release of the two local politicians.
RELATED NEWS: