Employee of Yeni Yaşam daily detained in Dersim
An employee of the pro-Kurdish newspaper Yeni Yaşam has been violently detained in Dersim.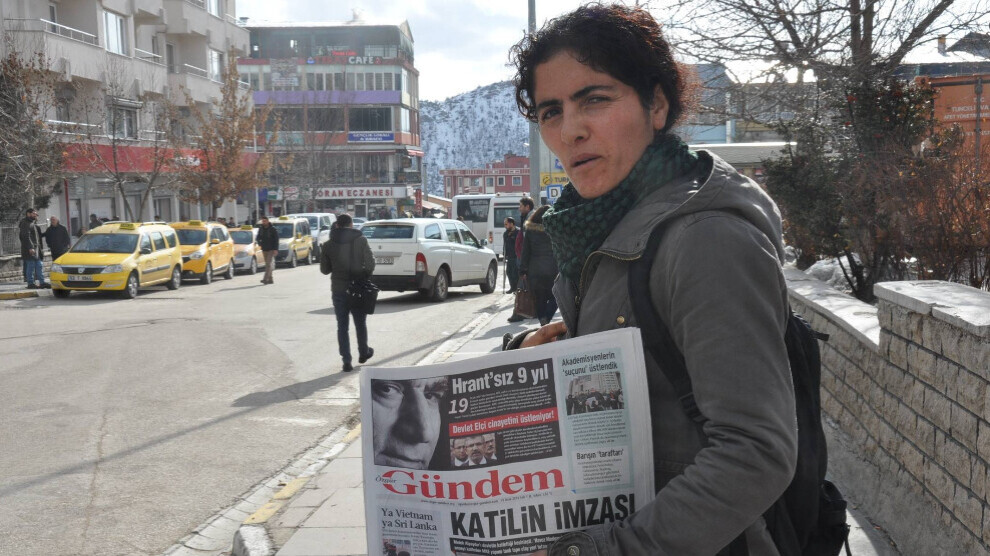 Azime Bozkurt, an employee of the Yeni Yaşam newspaper, was taken into custody in Dersim. According to the Human Rights Association (IHD), the detention of Bozkurt took place with the use of violence and in a completely arbitrary manner. There was no order for the detention, the organisation said.
Several members of the IHD and Ayten Kordu, a member of the parliament for the Green Left Party, happened to witness Bozkurt being detained by the police in the centre of Dersim on Friday. Kordu intervened and tried to prevent the arrest of the newspaper worker. In the end, however, she was unable to prevent her from being forcibly dragged into an emergency vehicle and taken to the police station.
According to the IHD, the police also confiscated all the issues of the newspaper that Bozkurt was carrying. The newspaper is published legally by the Arinna publishing house in Istanbul. Because it publishes in the tradition of the free Kurdish press and is a successor to "Özgür Gündem", "Yeni Yaşam" is the permanent focus of the Turkish repressive authorities. Its staff is also affected by the arbitrary persecution.