Death threat against journalist Hüseyin Şenol in Germany
Critical journalist Hüseyin Şenol received a death threat at his residence in Neu-Ulm in Germany with a bullet placed in his mailbox.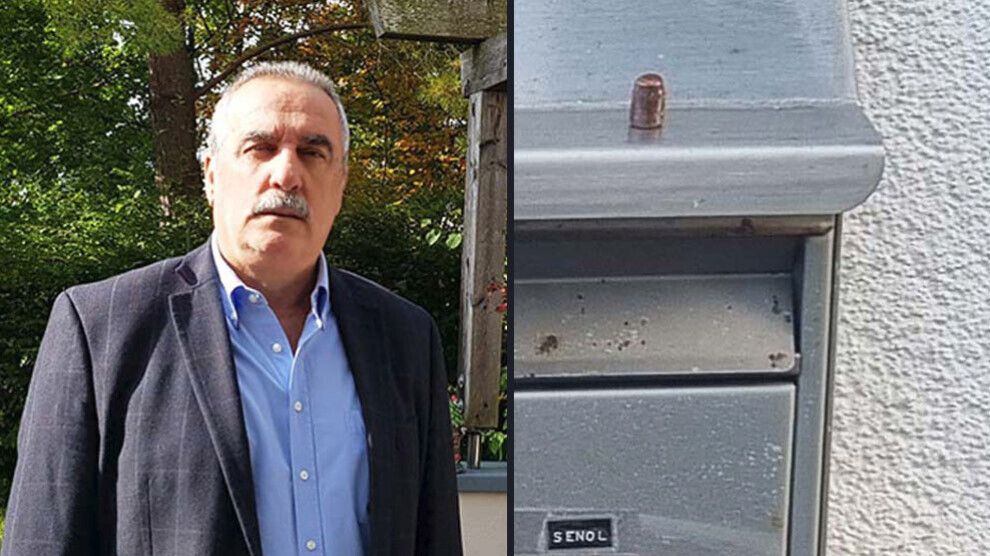 Hüseyin Şenol, journalist and founding member of the editorial staff of the anti-fascist and anti-racist newspaper "Merhaba", which has been published for 31 years, received a death threat at his residence in Neu-Ulm. A used pistol bullet was placed in his mailbox. Şenol is also a regular writer for the opposition news site "Avrupa Demokrat".
Regarding the threat, Şenol stated that both German Nazis and Turkish fascists, with or without a state mandate, could be behind it. He said, "After all, our attitude and struggle are directed against fascists and racists of both currents." Neu-Ulm police are conducting ballistic tests on the bullet and investigating "in all directions," he said, and added that further developments will be announced in the coming days.
Recently, opposition members from Turkey and Northern Kurdistan, especially journalists in Germany, have repeatedly been the target of attacks. When asked about precautionary measures, Şenol replied, "Of course we will take precautionary measures, but we will not stop fighting." He vowed to continue the fight against fascism and racism and in solidarity with the peoples in Turkey.
Hüseyin Şenol is an activist of the HDP (Peoples' Democratic Party) and a founding member of the Executive Committee of the HDK (Peoples' Democratic Congress). He has lived in Germany since he fled the coup regime of September 12, 1980, and has been involved in struggles in the diaspora as well as in initiatives by trade unions, human rights organizations, and other forms of civil society protest. He comes from the leftist tradition of the revolutionary 'Kurtuluş' movement and was a founding member of the SDP (Socialist Democracy Party), the Socialist Party (SD), and the Socialist Reconstruction Party (SYKP). He is active in the Tohum Cultural Center (TKM) in Ulm and has worked as a journalist for almost 40 years.