Court adjourns Özgür Gündem hearing
The hearing of the journalists detained during a police raid on the Özgür Gündem newspaper building was postponed.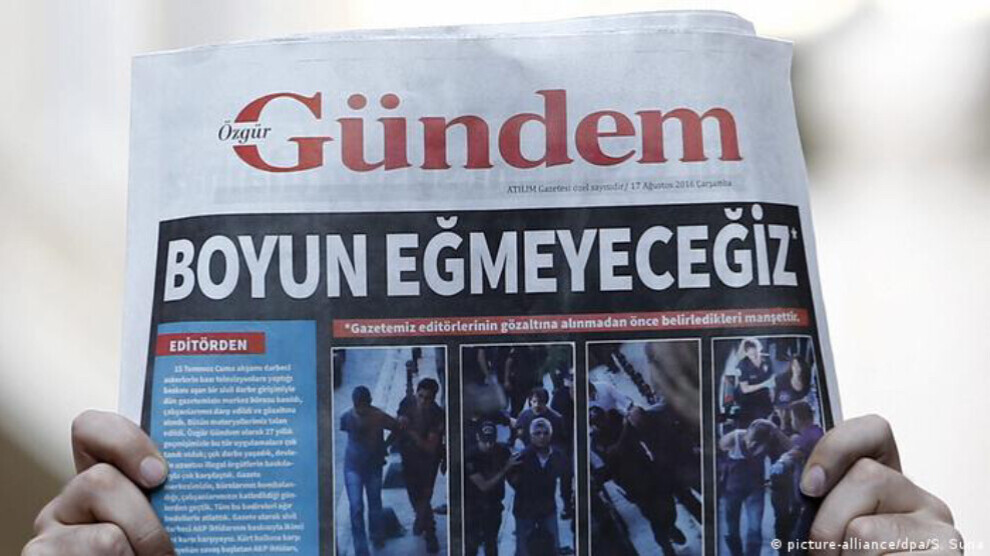 The 9th hearing of the case against the Özgür Gündem newspaper, which was closed by the ruling AKP-MHP government through a Decree Law (KHK) was held at the Istanbul 5th Criminal Court of First Instance.
22 people, 17 of whom are journalists, who were beaten and detained in a police raid on August 16, 2016, are accused of "insulting a public official" and "preventing a public official from performing his duty". While the journalists tried without arrest did not attend the hearing, their lawyers were present.
Lawyer Özcan Kılıç asked the court to announce the verdict.
The court eventually decided to adjourn the hearing to July 1.