Women of the HDP
The party confirmed high number of women deputies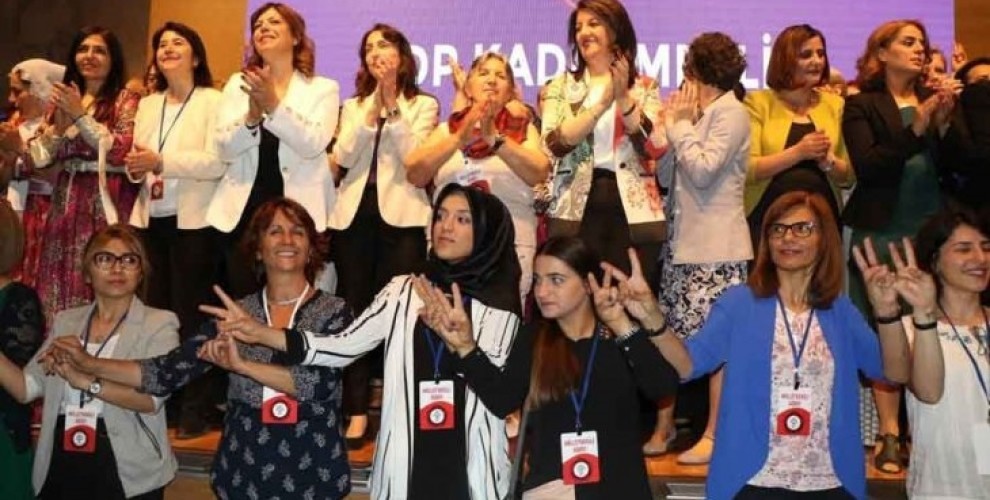 With official results still unclear, the one thing which has been confirmed is that once again the HDP is the party with the highest number of women in parliament. 
According to the unofficial results the HDP got over 11.5% of the votes sending 68 deputies to Parliament.
Of these, 25 are women. 
The HDP women deputies who entered Parliament has head list, are: HDP  co-chair Pervin Buldan, leading the list in Istanbul 1; Serpil Kemalbay leadeing the list in İzmir and Filiz Kerestecioğlu, leading the list in Ankara 1; Tülay Hatimoğulları, leading the list in Adana, jailed hostage Leyla Guven leading the list in Hakkari, Fatma Kurtulan leading the list in Mersin, Feleknas Uca leading the list in Batman, Gulistan Kılıç Koçyiğit leading the list in Muş, and Meral Danış Beştaş leading the list in Siirt.
13 new women deputies
The new 13 women deputies for the HDP are: Oya Ersoy, Dilşat tumblers Rock, Züleyha Gulum, Tulay Hatimoğul, please Saleh Aydem, Remziye Tosun, Semra beautiful, Dersim Mountains, Peroni Dundar, Ebru Gunay, Helen Drive, Muazzez Orhan and Nuran Imer .
The highest number of women deputies for the HDP have come from Istanbul, 5 and Amed, 4. 
Here is the full list of HDP women deputies: 
 
İstanbul
Pervin Buldan
Oya Ersoy
Hüda Kaya
Dilşat Canbaz Kaya
Züleyha Gülüm
İzmir
Serpil Kemalbay
Ankara
Filiz Kerestecioğlu
Adana
Tülay Hatimoğulları
Ağrı
Dirayet Dilan Taşdemir
Amed
Salihe Aydeniz
Remziye Tosun
Semra Güzel
Dersim Dağ
Hakkari
Leyla Güven
Mersin
Fatma Kurtalan
Mardin
Pero Dundar
Ebrü Günay
Muş
Gülistan Kılıç Koçyiğit
Siirt
Meral Danış Beştaş
Urfa
Ayşe Sürücü
Van
Bedia Özgökçe Ertan
Muazzez Orhan
Batman
Feleknas Uca
Ayşe Acar Başaran
Şırnak
Nuran İmir