Turkish gang member wounded in Kobanê killed near Raqqa
Turkish gang member named Abdullah Türki was killed in clashes near Raqqa. Documents found on him showed that Türki had participated in the Kobanê attack in the past and was wounded there.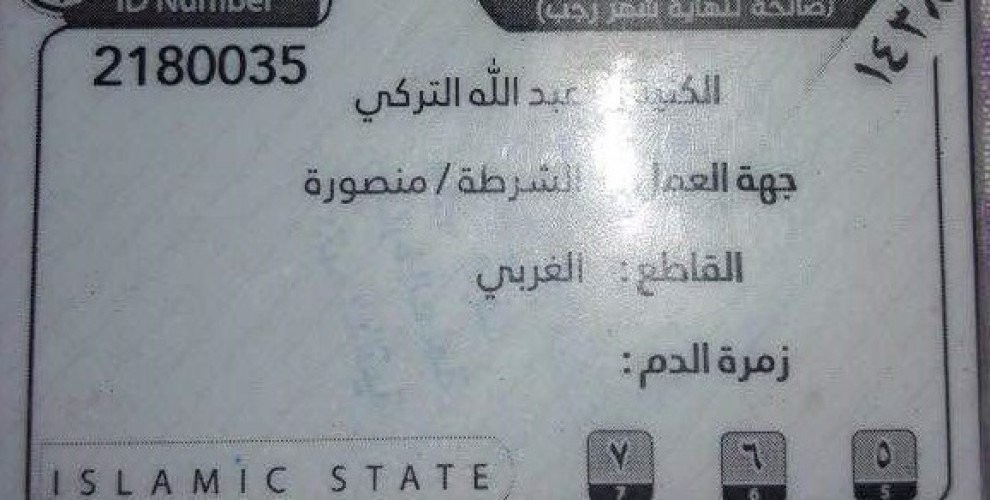 The Wrath of Euphrates Operation's Phase four continues amid intense clashes.
Last night fierce clashes broke out in the El Felic and El Bedir villages 6 km to the east of Raqqa and the wheat silos. El Felic village and the wheat silos were taken from the gangs and dozens of bodies of ISIS members were taken by the SDF fighters.
ABDULLAH TÜRKİ
Documents from the killed gang members show that one of them was a Turkish gang member named Abdullah Türki. The documents show that Abdullah Türki is an ISIS cadre and has been in ISIS for a long time. Abdullah Türki was born in 1987 and participated in the Kobanê attack, where he was wounded and had to leave the army to work in Raqqa as a "policeman".
THE DOCUMENT IS SIGNED BY "GOVERNOR OF RAQQA"
One of the documents is the hospital transfer order signed by "Raqqa Governor Ebu Hamza". The confiscated document has this note at the end: "We are transferring Abdullah Türki who was wounded in the Kobanê battle to you and we want you to treat him well and cure him."
ASSIGNMENT DOCUMENT
Another document on Abdullah Türki is on the assignment this gang member received. The document is signed by the gang leader Ebu Saad Cizrawi and states that Abdullah Türki was assigned to the "Martyrs Brigade Command" in Raqqa and its surroundings.
Another document found on Abdullah Türki signed by the gang leader Ebu Xebat El Iraqi is an ID card, stating that Türki was wounded in Kobanê and is stationed as a policeman in Mansura district.
VEHICLE PURCHASE CONTRACT
Yet another document is on the vehicle gang member Abdullah Türki bought in Raqqa. This document shows Abdullah Türki purchasing a Jeep brought from Europe from a man named İbrahim Xalid. The contract lists gang members Ebu Davut Türki and Muhammed Muhammed bin Ali as guarantors.